Batman: Arkham Origins Characters Debut In Mobile Title Puzzle & Dragons (iOS/Android)
Never would I thought that Batman and gang would feature in a match-3 game, but it seems that Warner Bros latest marketing move in collaboration with mobile title Puzzle & Dragons is set to draw in the casual gaming crowd to its new console hit, Batman: Arkham Origins. Check it out: Warner Bros. Interactive Entertainment and GungHo Online Entertainment, Inc., a multiplatform publisher for the online gaming community and publisher of the highly-successful mobile title Puzzle & Dragons, today announced a collaboration to bring Batman: Arkham Origins video game themed content within Puzzle & Dragons.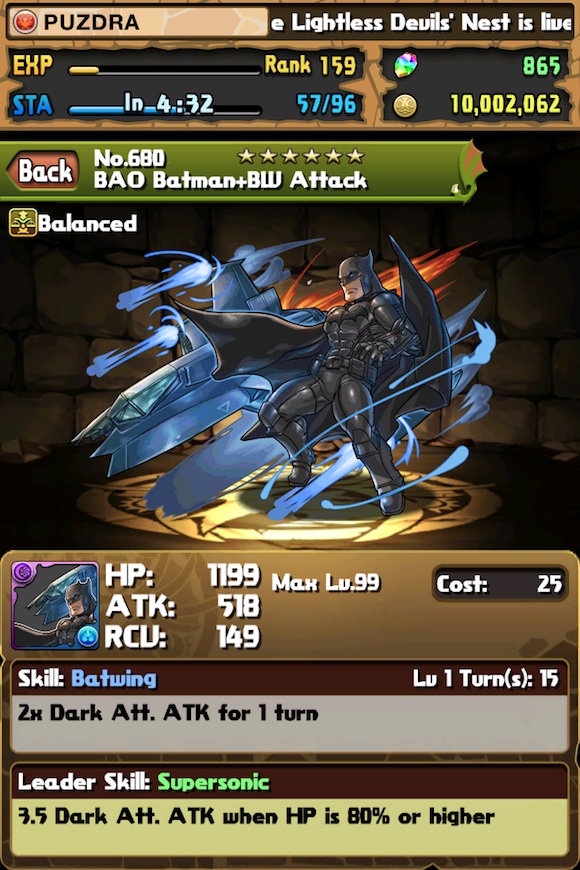 The Batman: Arkham Origins-themed event dungeon will be available from Wednesday, October 30 through Tuesday, November 12. Batman: Arkham Origins characters will invade the world of Puzzle & Dragons. Villans, such as The Joker, will be made available for players to collect for their monster boxes. Heroes, such as Batman, Robin and Catwoman will be made available from a special in-game Egg Machine.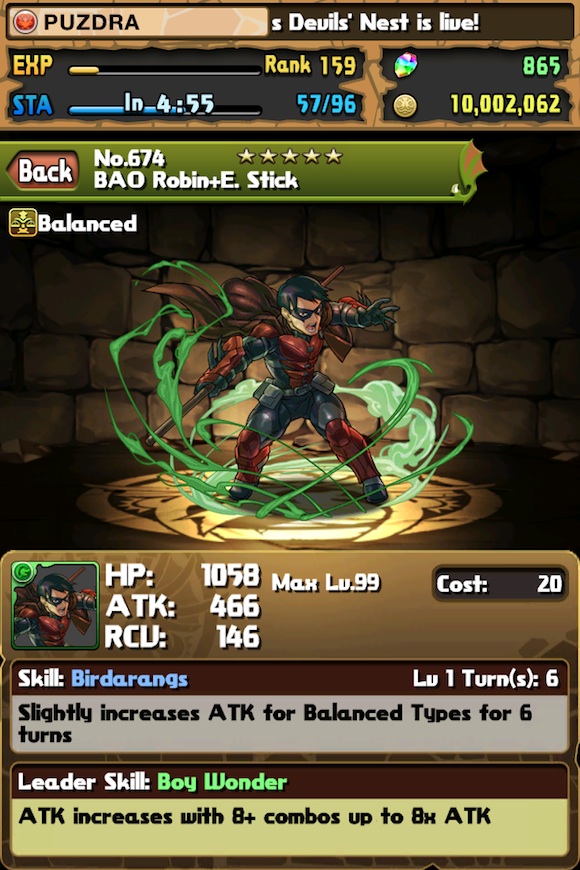 A mobile gaming phenomenon, Puzzle & Dragons continues to see tremendous growth thanks to the game's addictive combination of puzzle, dungeon-crawling and monster-collecting gameplay. Players capture, collect and evolve hundreds of elemental monsters while using quick thinking to chain combos and maximize the abilities and skills of their monsters. Puzzle & Dragons has now surpassed 20 million downloads in Japan. Puzzle & Dragons is available for free on the App Store and Google Play.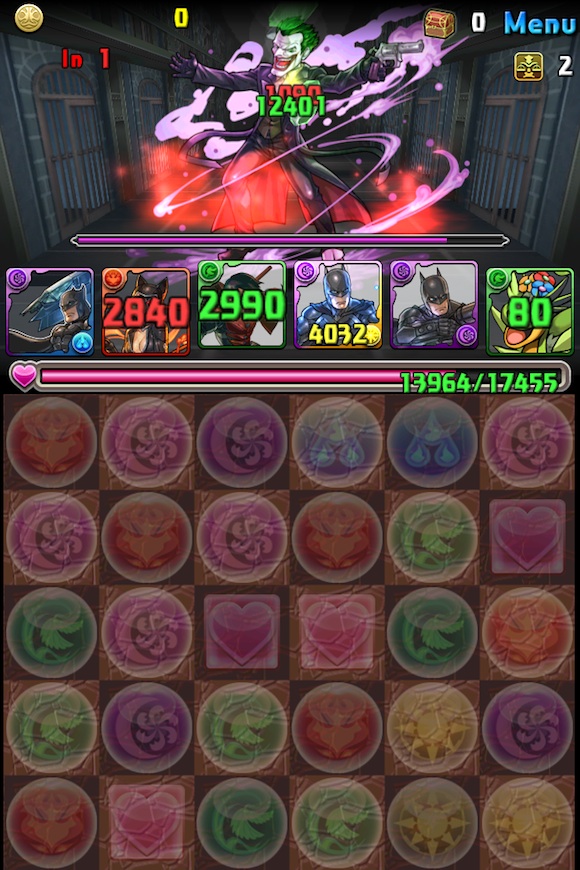 Batman™: Arkham Origins is the next installment in the blockbuster Batman: Arkham videogame franchise based on DC Comics characters. Developed by WB Games Montréal, the console game features an expanded Gotham City and introduces an original prequel storyline set several years before the events of Batman: Arkham Asylum and Batman: Arkham City, the first two critically acclaimed games of the franchise.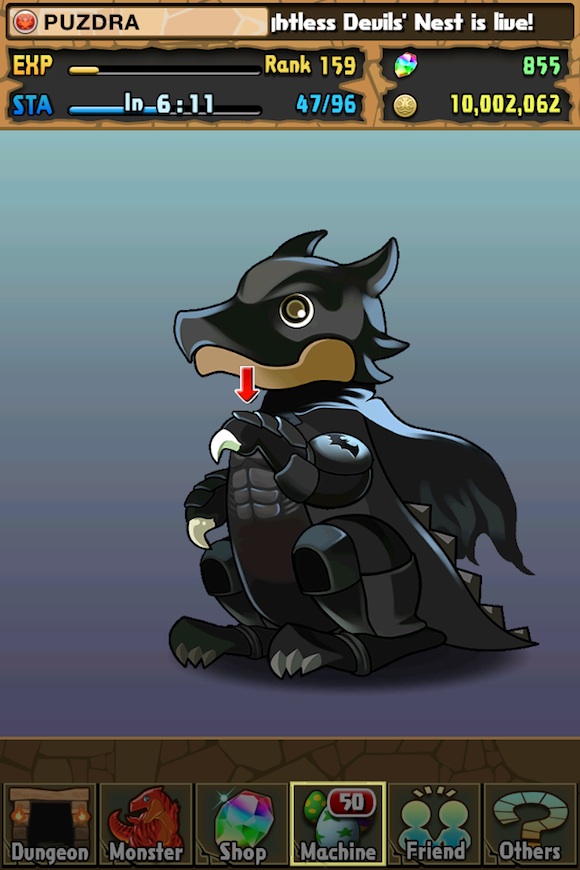 Taking place before the rise of Gotham City's most dangerous criminals, the game showcases a young and unrefined Batman as he faces a defining moment in his early career as a crime fighter that sets his path to becoming the Dark Knight. As the story unfolds, players will meet many important characters for the first time and forge key relationships. Batman: Arkham Origins and Batman: Arkham Origins Blackgate were made available in most territories on October 25. The Batman: Arkham Origins mobile game is available now on the App Store.
Powered by

Sidelines
Previous Post Star Wars: Tiny Death Star (iOS) Depicts Scenes From Episode IV in 8-Bit Glory!