FREE Combat Monsters CCG Unleashed on the App Store for iOS Devices
Pretty looking CCG Combat Monsters is now out on the App Store. Created by the award-winning indie studio Rubicon Development, the game is a unique combination of tactical combat and collectible card game. Combat Monsters is a love letter to staples such as Magic: The Gathering and Pokémon with a full serving of Rubicon's legendary humor and polish – last seen in the BAFTA-nominated Great Big War Game.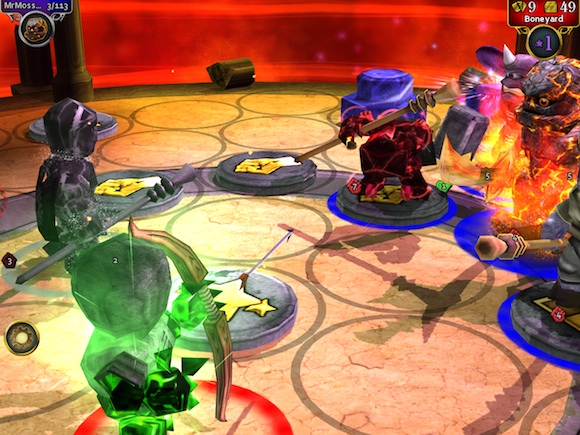 "If you're a fan of CCGs and/or turn-based tactical strategy games, we made this for you." – Paul Johnson (Managing Director and Co-Founder, Rubicon Development. In Combat Monsters, the player's Hero spawns three-dimensional creatures (warriors or monsters) to a large board that serves as the battlefield. Once spawned, each creator can attack (with thrusting and slicing weapons), move about, heal itself or others, or cast devastating spells like the ever-popular fireball – which takes a full health point every turn. When the enemy's Hero is fatally wounded, the battle is won.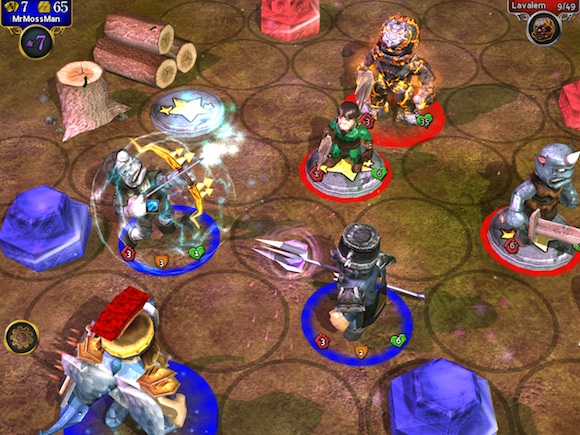 With 132 Monsters, 70 weapons, 28 shields, 42 spells, 22 runes, 12 Heroes and 120+ maps to choose from, there's no end to the challenge in Combat Monsters. After completing the campaign, it's time to join the carnage online with up to six players on a single board or two-player pass-and-play. No friends? No problem! Rubicon has included a Quick Battle skirmish mode that will populate a multiplayer session in no time.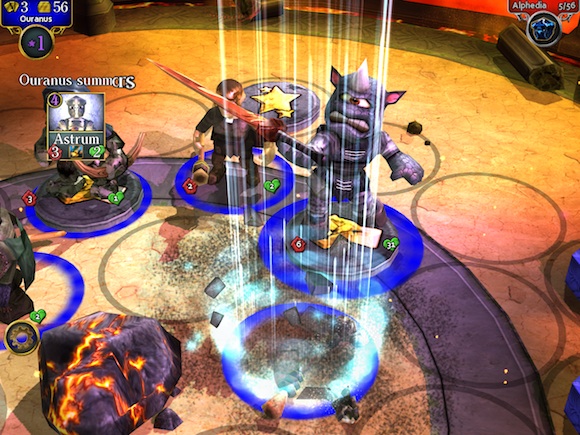 There are many ways to play Combat Monsters. Will players overrun adversaries with dozens of bloodthirsty creatures? Defend at all costs with healing spells? Invest heavily in runes and concentrate on a few high-powered cards? New tactics are emerging all the time — like the triple-moving suicide bomber, amped Orc swarms, and the questionable ability to hide in a corner of the map like a sissy (pioneered by a Rubicon dev who shall not be named).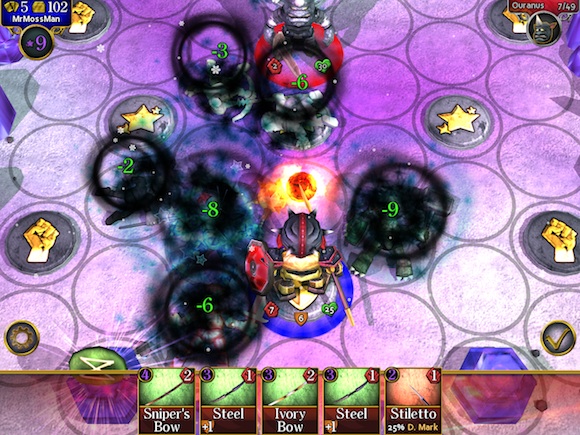 Combat Monsters follows Rubicon's "pay what you want" model where players can enjoy a full-featured game for free but may opt to invest in new cards and/or more powerful Heroes. Check it out over here: https://itunes.apple.com/us/app/combat-monsters/id698616840?mt=8
Powered by

Sidelines
Previous Post Free Indie iOS Game Wednesday: Newton Race, Dodge Those Balls and Duel For Dragons
Next Post Have Fun With Chemistry With ChemCompounds (iOS) and Make Walter White Proud