Beat the Monday Blues: iOS Games to Check Out on the App Store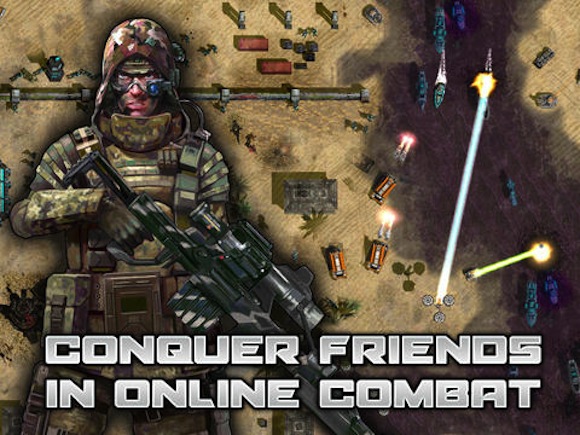 Bears, Penguins, Machines, Chewing Gum, Jeremy Clarkson…we have a bunch of new iOS games to help you beat the Monday Blues. First up would be Isotope 244's ode to PC RTS games, Machines of War 3. The game boasts 130 different types of units and technologies to build, and in addition a full single-player campaign is included along with Game Center multiplayer and random map skirmishes. The game is available at a somewhat premium price of USD 6.99, but is definitely worth checking out: https://itunes.apple.com/us/app/machines-at-war-3/id646436754?mt=8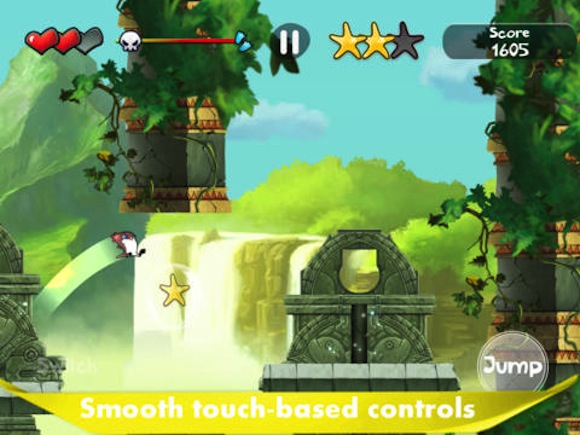 Next up is a free casual title from Berlin-based indie developers Immanitas Entertainment. A platformer/running game, Aloha – The Game will have players guiding a bunch of fancy penguins named Annie, Bob, Max and Ziggy on their trip around the world looking for an adventure far away from the boring and ice-cold South Pole.  The way to sunny Hawaii is not an easy one for the four penguin superstars. Three amazing scenarios plus an additional endless mode are waiting and fully packed with challenges the players need to master. Check it out over here: https://itunes.apple.com/us/app/aloha-the-game/id666864958.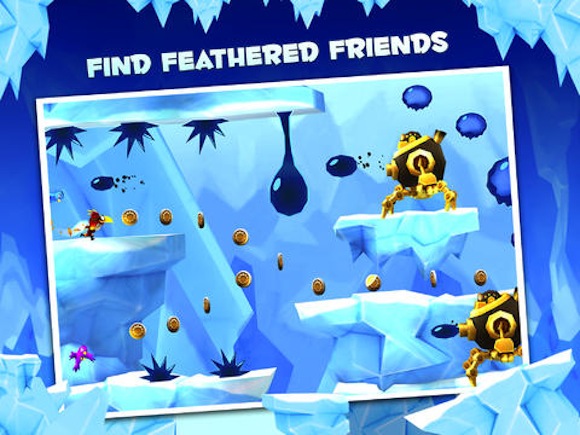 Warner Bros' latest iOS title is an original IP, titled AdvenChewers. The challenges players over 6 distinctive worlds with 48 levels and 50 missions to complete by conquering robot armies and evade "goo" by soaring across the sky. The game follows the Kid whose renowned inventor father is kidnapped by a maniacal general, obsessed with creating flight-oriented machinations for evil means.  With the help of special bubblegum, feathered friends, and a fearless heart, the young AdvenChewer glides across fun new worlds. The game is priced at USD 0.99 and comes with IAP support, check it out: https://itunes.apple.com/us/app/advenchewers/id716808089?mt=8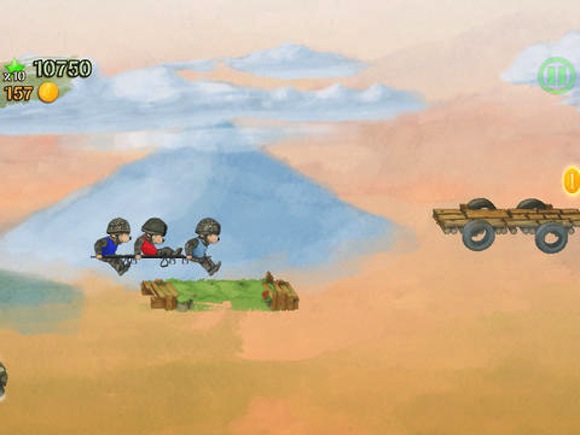 Fancy a game with Jeremy Clarkson (the somewhat infamous host of Top Gear), hurling insults at you when you fail at a game? I don't suppose that will help you in your Monday Blues, but you can now experience that in Help for Heroes: Hero Bears. The game is a platformer with players guiding their hero bear over and under obstacles, avoiding pitfalls, including a telling off from Clarkson. There's an upside to this, each sale of this AppyNation game will contribute £1 to the https://www.helpforheroes.org.uk/ fund. Check it out over here: https://itunes.apple.com/gb/app/id567082367
Powered by

Sidelines
Previous Post YodelOh Classic (iOS) is FREE (For A Limited Time)!
Next Post PUMA Challenges Adidas MiCoach and Nike+ Running With PUMATRAC iOS App