Follow Friday New iOS Games: Transport Tycoon, NASCAR, Conka and Slot Revolution
What an interesting week for new iOS game releases! I bet there's something for everyone in our round-up today. First up, the Chris Sawyer classic Transport Tycoon has been released for the very first time for iOS devices, marking a major milestone for the game which was first released for the PC back in 1994.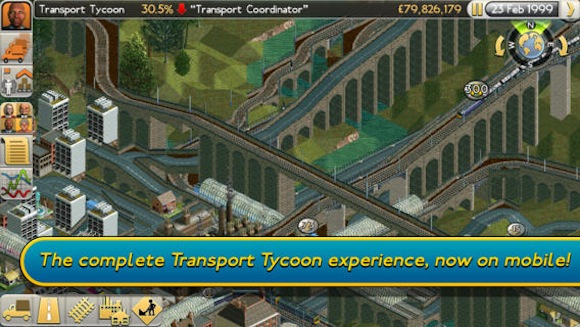 Transport Tycoon contains everything that made the original PC game an all-time classic, plus a whole host of brilliant new features – bigger, richer worlds, deeper simulation and a huge variety of land, sea and air vehicles. The intuitive new touch screen interface makes it easier than ever to build and maintain your transport network. The game is available on the iOS App Store for USD 4.99, check it out over here: https://itunes.apple.com/app/transport-tycoon/id634013256
Gentlemen…..start your engines! It's the season of debuts this week as the first official NASCAR game for iOS devices hits the App Store in the form of NASCAR: Redline. This strategy racing title combines the authentic pace and progression of the NASCAR Sprint Cup Series with a touch-based interface and decision-sensitive design, delivering a beautifully cinematic experience that offers impactful, tactical choices behind the wheel.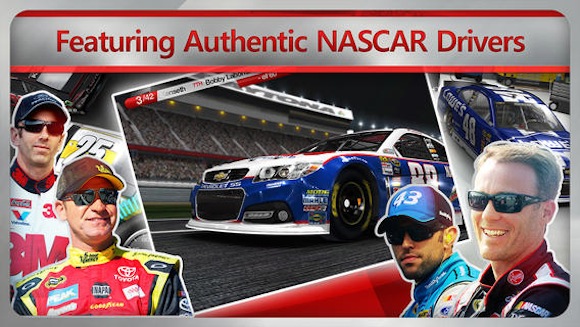 Featuring gorgeous visuals and a complete roster of 43 drivers, teams, sponsors, and tracks from the 2013 season, NASCAR: Redline puts the genuine NASCAR Sprint Cup experience directly in players' hands, anytime, anywhere. Strategic thinking and well-timed reflexes are critical in this sim-meets-action strategy racer. Deciding when to push, when to pit, and how to react to new situations determines who will cross the finish line with the prize in hand. The game is available on the iOS App Store for USD 4.99, check it out over here: https://itunes.apple.com/us/app/id648352187?mt=8
If you are wondering what's with the 5-dollar premium games, don't fret as the free titles are up next. A faithful re-creation of the traditional UK playground game, Conkers—which is played with the seeds of the horse chestnut tree—Conka is one developer's attempt to bring a childhood staple into the 21st century. Players take turns smashing "Conkas" against each other. To strike, players tilt the device to align the crosshairs over the opponent's Conka—and then quickly tap the screen when the crosshairs shift to dark green.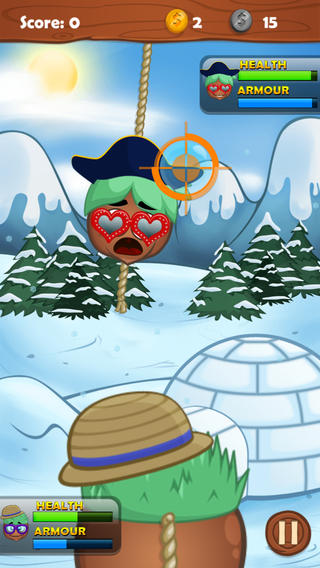 Skilled players are awarded with critical hits that deal a near fatal blow to the opponent's health and armor. Sounds pretty fun right? Check it out over here: https://itunes.apple.com/app/conka/id696973688?mt=8
The next free title is from Konami. They've just released Slot Revolution for iOS devices. Transporting players to a world of fantasy filled with powerful creatures and ageless magic, Slot Revolution is an all-new genre-defining slot machine-based, role-playing experience for mobile game enthusiasts.
In the game, players can choose a character from three unique classes — Warrior, Ranger or Wizard — in order to embark on a grand quest.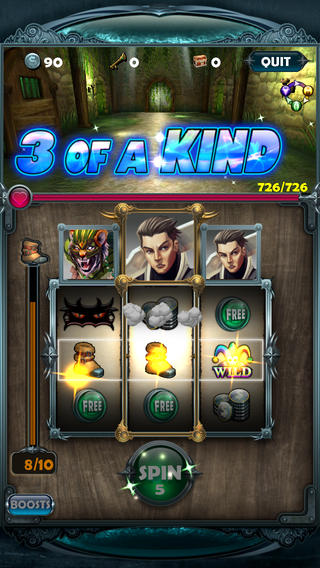 Using slot machine-based mechanics, players must spin the reels to travel and battle their way through spectacular 3D environments. Players will also have to match slots to cast spells, use items and deal devastating damage to foes. Defeating deadly enemies can earn players gold, weapons, as well as experience to level up characters and create increasingly powerful equipment. Check out the game over here: https://itunes.apple.com/us/app/slot-revolution/id627016627?mt=8
Powered by

Sidelines
Previous Post Wordly (iOS) Game Review: Totally Addictive Alternative to Words With Friends
Next Post Standard Chartered KL Marathon 2013 Full Marathon (42.195 KM) Race Report