Thursday Madness: Shoot the Fokkers (iOS) Video Review, Humble Indie Bundle 9, and Who Wants FTL?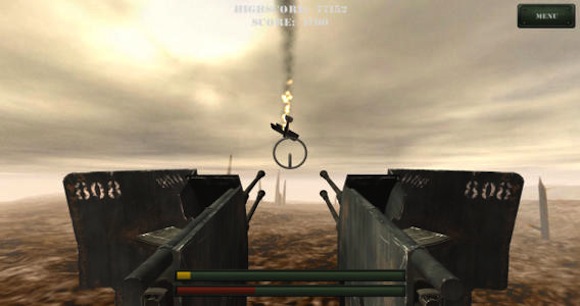 Woke up to a new Humble Indie Bundle, but before that our new video review for Shoot the Fokkers is now up on YouTube! The game is a WW1 shooter by UK-based Gaia Technologies. You get to man a AA turret, shooting down the infamous Fokker planes that were the first to establish air combat superiority over Europe. It's pretty cool, the sound effects are awesome and I would honestly recommend a swivel chair to go with playing the game, as it uses the device's gyro to present a 360-degree view of the battlefield. We rate the game at a 4 out of 5! Check out the video below:
Shoot the Fokkers is available on the iOS App Store for USD 1.99. Check it out over here: https://itunes.apple.com/gb/app/shoot-the-fokkers/id675042140?ls=1&mt=8.

On to the Humble Indie Bundle 9 which just came out today. Needless to say, I bought it, paying above average just to get FEZ. The rest of the games include Trine 2, Mark of the Ninja, Eets Munchies Beta, Brutal Legend and FTL (which I already own a copy of, thanks to the Steam Summer Sale); all of them are playable on Windows, Mac and Linus.
Anyone wanting a Steam key for FTL just holla down at the comments. Interested in getting the Humble Indie Bundle 9? Head over here: https://www.humblebundle.com/
Powered by

Sidelines
Previous Post When God of War and Spartacus Collide – Godfire: Rise of Prometheus In-Game Trailer Released
Next Post Hardcore Fighting Game Rage Warriors Released for iOS Devices