Darkout Gets Greenlit on Steam, New Updates Released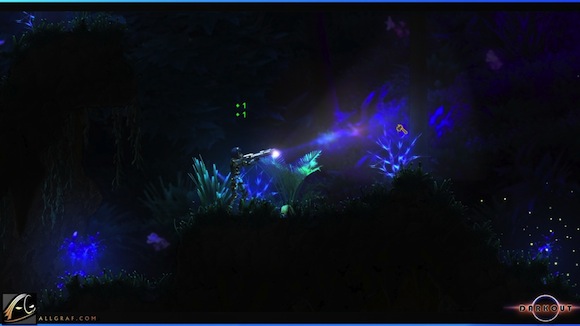 First up, congrats to indie game developer Allgraf on their PC sci-fi game being greenlit on Steam. Titled Darkout it's a sandbox game with randomly generated levels wherein players must research, build, and defend themselves against alien beings that roam the night. New players ready to enlist can  join the Darkout universe in the commercial beta at digital download service Desura: https://www.desura.com/games/darkout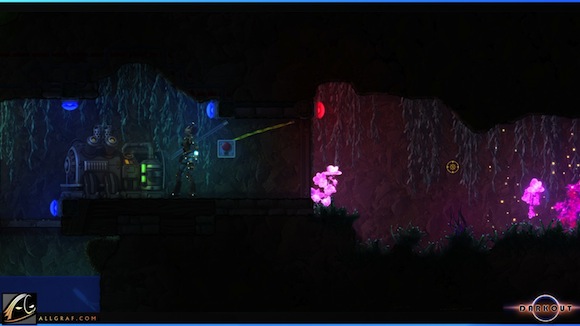 The Greenlight success also follows the release of the latest patch update for the beta of Darkout. On top of hundreds of bug fixes, graphical and gameplay improvements, patch 1.1.5 includes new features including wrist device remote upgrades, a PDM menu, an overhauled death system and a host of new inventory items such as the shotgun, recall device and coloured lights.
"Darkout's mix of survival, RPG elements and strategy into a sandbox game set in a universe with breathtaking environments, compelling story and rich history is sure to excite newcomers to the genre and veterans equally," said Adrian Banninga, CEO and Game Director of Allgraf, "Darkout allows players to develop personalised strategies to survive in a hostile environment. The latest patch for the universe includes new features, additions and tweaks in our steps toward commercial release".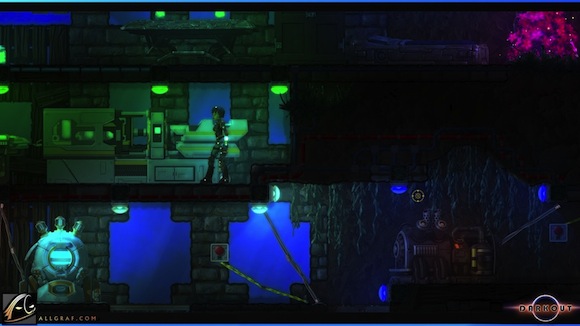 As the only survivor of an escape pod crash on the planet Illuna, a world mankind tried to leave behind, Darkout challenges players to survive in harsh, procedurally generated biomes.  Utilizing the game's sandbox technology, players build shelters, craft weapons and research new technologies, as they defend themselves from light-sensitive creatures that prowl the environments and become increasingly dangerous as darkness falls. Periods of twilight allow players limited security to explore, rebuild, and gather resources.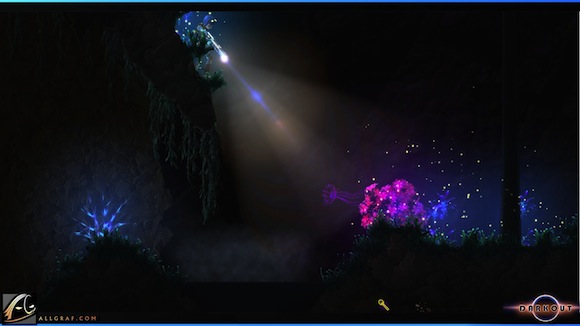 Darkout's deep history manifests itself through logs left behind during the last days of man whilst others hearken back to long-extinct natives of Illuna, providing evidence into the events that led up to the pandemonium that now persists.
Powered by

Sidelines
Previous Post Race For Pink Slips in the All New Shiny Looking Racing Rivals (iOS)
Next Post Soul Grinder (iOS) Game Review – Tough and Merciless Shmup