Lone Wolf Set For Triumphant 3D Debut On iOS and Android Devices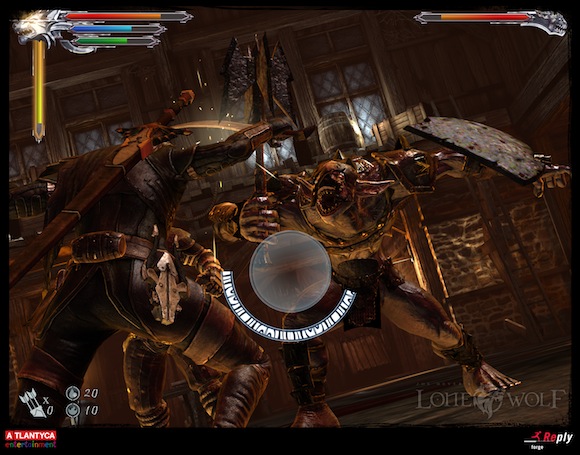 Back in secondary school I actually had an almost complete collection of Joe Dever's Lone Wolf books. These choose-your-own-adventure books were, IMHO, much more interesting than the Fighting Fantasy books since they had a cohesive universe and featured progressive character development for the main character, which was Lone Wolf for most of the books. I later sold the entire collection for a neat profit..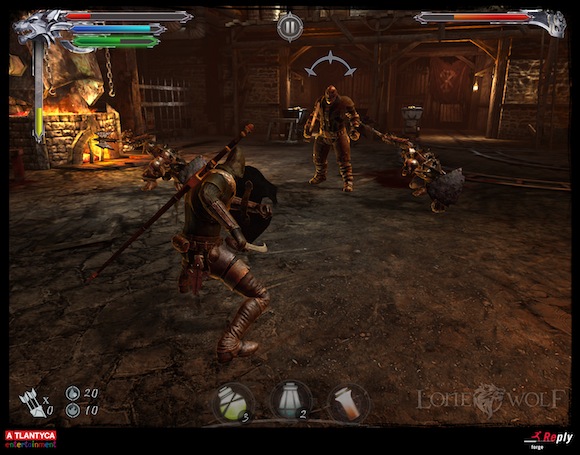 Anyways, I've got good news for fans of Lone Wolf and Joe Dever. The folks at BulkyPix have partnered up with Forge Reply Studio and Atlantyca Lab, to showcase the launch of Joe Dever's Lone Wolf – Blood on the Snow for tablets and smartphones. Blood on the Snow combines with great effect, the depth and satisfaction of the interactive text pages, with superb quality 3D RPG combat. The two elements have been woven together to create a truly unique experience for smartphones and tablet users. The game is divided into 4 acts. Act 1 of Blood on the Snow will be released in November 2013.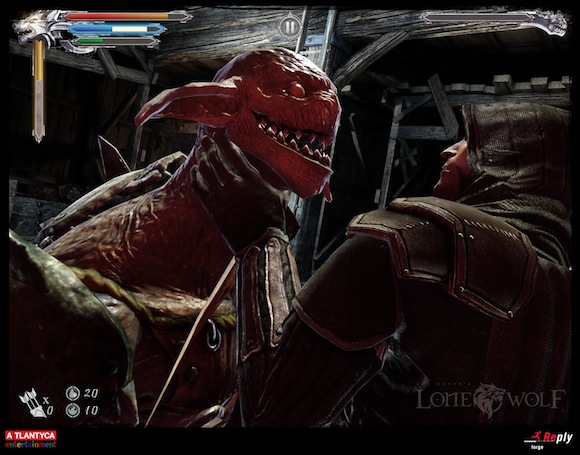 Written by Joe Dever himself, Blood on the Snow will plunge players in the unique world of Magnamund. In keeping with the classic saga, they will become Lone Wolf, the only surviving member of an ancient warrior order: the Kai Lords of Sommerlund!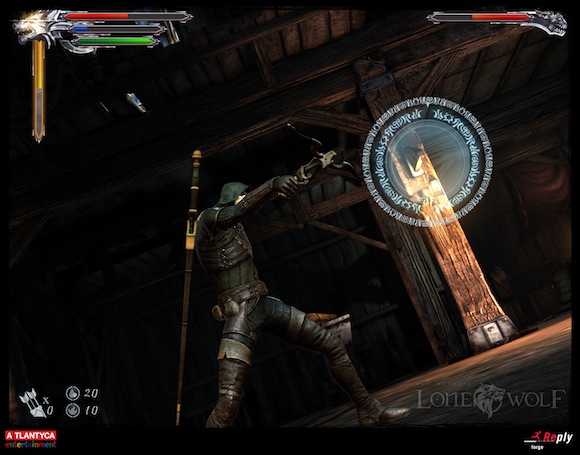 Author Joe Dever says: "I'm delighted to be working with Forge Reply and Bulkypix on this unique game experience. It's a strangely wonderful situation to be in where everyone involved with the production and publishing of this game grew up reading my adventures. The knowledge, skill, and enthusiasm that both teams embody have made it a very satisfying and special project for me to work on. I'm proud of what we have created, and I'm hopeful that it will establish a new benchmark for quality interactive entertainment on smartphones and tablets."
Powered by

Sidelines
Previous Post iOS Games To Check Out This Week: Chain Reaction & Kikoriki
Next Post Combat Monsters Bringing Cross Platform Card Combat on PC, iOS, Android & BB10