Mobile Hit SHADOWGUN: DeadZone Now Conquering Facebook and PC, Mac Version Incoming
Woke up this morning to a pleasant surprise as Madfinger has announced that their mobile hit, SHADOWGUN: Deadzone, is now available on Facebook and PC. The hardworking folks over there are not stopping at that as they as set to release the Mac version on the Mac App Store. The key thing about making SHADOWGUN: Deadzone multi-platform is that users just require a single user account to access any version of the game. That's actually pretty cool. Check out the awesome screenshots and the press release below, along with links to the FB and PC versions of the game: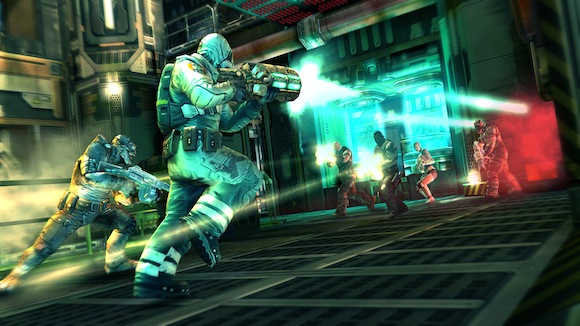 Madfinger Games, creators of popular mobile gaming franchises such as Shadowgun, Samurai and Dead Trigger, have again heeded the call of their fans. Starting today, the popular multiplayer action game, SHADOWGUN: DeadZone will be available on Facebook. This will be joined by a simultaneous release of SHADOWGUN: DeadZone for PC. Over the course of the next few days, the game will also see release for Mac.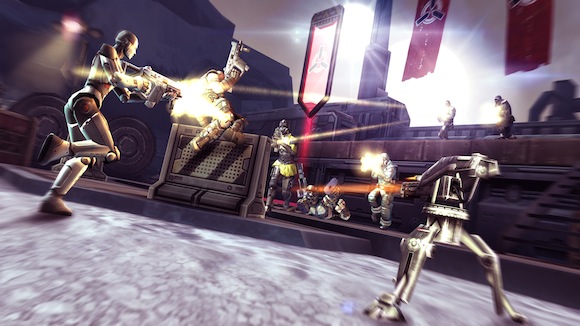 The original mobile game SHADOWGUN: DeadZone has been downloaded almost 7M times on Google Play and App Store, and has received much critical acclaim from mobile gaming editors. In addition to these recognitions, SHADOWGUN: DeadZone has been awarded with the Google: Best of 2012 title as well as Game of The Year 2012 by PhoneArena.com, and was listed as a runner-up in Best App Ever where it was recognized in the areas of Most Innovative Game and Best Game Graphic.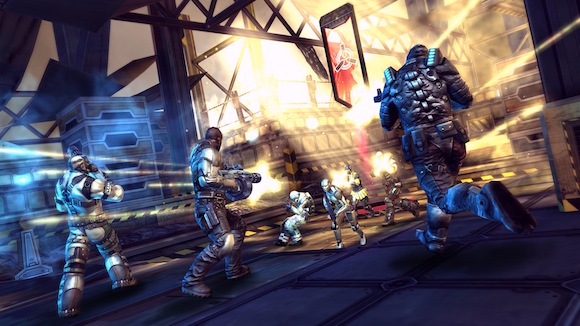 Just as with the mobile version of the game, the Facebook version promises exceptional graphics and a proper serving of multiplayer action. With versions for iOS, Android, Facebook, PC and Mac, SHADOWGUN: DeadZone becomes the first ever multiplatform, multiplayer game. Players are able to play the game with a single user account across all platforms.
"This means that current mobile players can keep their present account and continue playing SHADOWGUN: DeadZone on their desktops or Facebook, all with the same account – ranks, gold, money, bought items, etc." explains Madfinger Games CEO Marek Rabas, regarding the great advantages of the new game versions.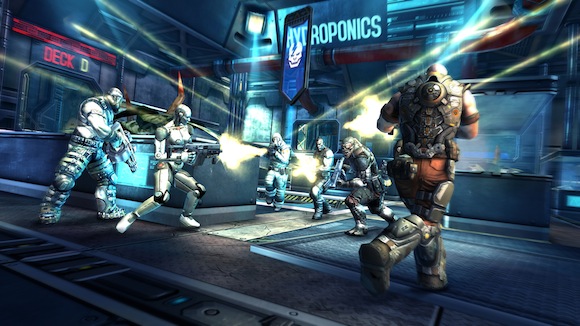 "We definitely don't want to compete with AAA titles on PC, we are just looking for other ways to open up the multiplayer action to new players, especially those who don't have an Android or iOS device," adds Rabas. "We hope that current mobile players will appreciate the fact that there are more ways in which they can enjoy their favorite mobile game."
You can check out SHADOWGUN: DeadZone on Facebook: https://apps.facebook.com/shadowgun-deadzone/ or download the PC version: https://www.madfingergames.com/deadzone-pc
Powered by

Sidelines
Previous Post The World's Best (and Best Selling) MMO Gaming Mouse Just Got Better
Next Post Hero of Many (iOS) Game Review: Paying Homage to a PS3 Indie Great