This Is Not A Ball Game (iOS) Game Review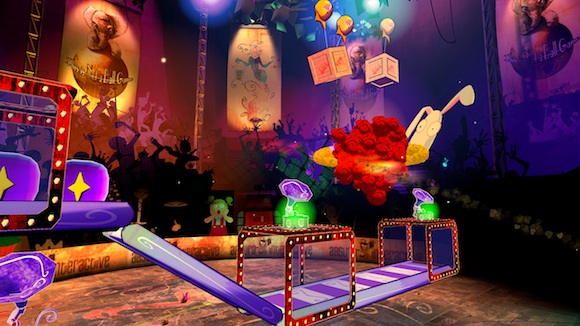 This Is Not A Ball Game. That's a pretty interesting statement in the form of the title for Absurd Interactive's latest iOS title, since it plays like one of those toss-a-ball games that you find in the local amusement park. The game, let's just call it TINABG for short, is set in early 20th century Paris, under the dome of a dream-like circus. Players launch balls off a ramp on the middle of the screen on to targets that include animal cutouts, tables, crates and pedestals, with the objective of knocking down all three Star Blocks found in each level.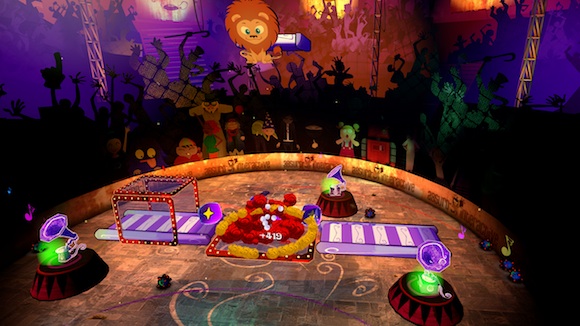 This makes the game rather simple to play, more of like an Angry Birds from a first person perspective. The graphics look amazing on Retina Display but animation (especially when the ball is in air, heading towards a target) suffers from terrible lag, probably due to the physics engine working overtime.  What additional mileage you get out of the game depends on whether you recognize the drops to the subtle influences to the game, namely Absurdism (the philosophy), René Magritte (the one who drew the piece "This is not a pipe", the inspiration for the title of the game, among other things) and the Art Nouveau movement (popular during the early 20th century, and the game's art style is based on that).
It almost sounds like the game is trying to audition as a puzzle from The Secret World. In any case, there are over 70-levels in the game, and while TINABG can be easily lumped into the same group of games as Candy Crush (free, but with in-app purchases), there's thankfully no need to pander to your FB friends for extra moves. Some things never change through, as the game does make it easy for players to post stuff up on Facebook. The IAP can be used to unlock new ball types, but here's another think to be thankful for, you don't need to pay to win in this game.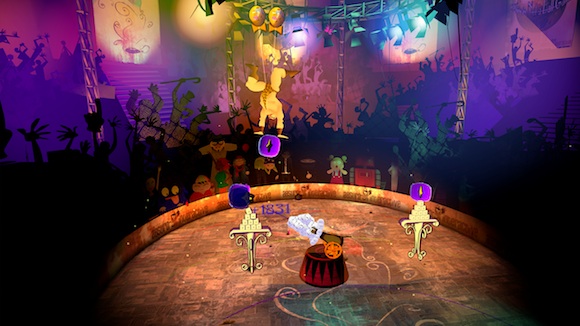 The simple gameplay plus pretty looking graphics (and non-aggressive use of IAP) are all plus points for TINABG, but the performance issues are an area for concern. That said, the game is available for free, so there's no harm in trying it out. Nineoverten.com rates TINABG at a 4 out of 5.
This Is Not A Ball Game is available on the iTunes App Store for FREE, check it out either: https://itunes.apple.com/us/app/this-is-not-a-ball-game./id488908318?ls=1&mt=8
Powered by

Sidelines
Previous Post Hot Off The Press: New Phoenix Wright: Ace Attorney – Dual Destinies (3DS) Screenshots
Next Post Ubisoft Announces MIGHT & MAGIC: Duel of Champions Road to Paris Tournament Series