Have A Blast Travelling From the Center of the Earth: Bucketz Ride (iOS) Game Review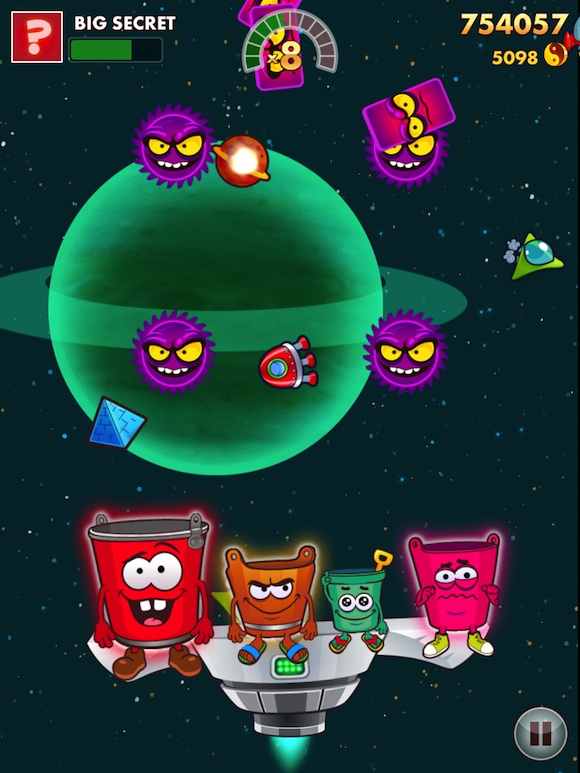 Several years back, iOS gaming got super hot, thanks to games that featured really fun gameplay AND a competitive element. We had innovative developers to thank and Apple played a part with the introduction of Game Center. Picnic Hippo's latest iOS title, Bucketz Ride happens to be a homage to the games of that period, bringing together elements from several different games, with Game Center online leaderboards and some few modern day touches in the form of IAPs.
The game's premise is simple, you have a bunch of buckets traveling on a "Scale Ship" moving upwards from the earth's core (this brings to mind the term kicked the bucket, I mean, they are technically in hell…no?) right up to the Big Secret in the sky. To do this, players must maintain a balancing act of stuffing all sorts of items into the various-sized Bucketz, while avoiding dangerous items such as grenades. The whole selecting items to be placed into the bucketz is done Fruit Ninja style, whereas the upward movement reminds me of games such as Doodle Jump.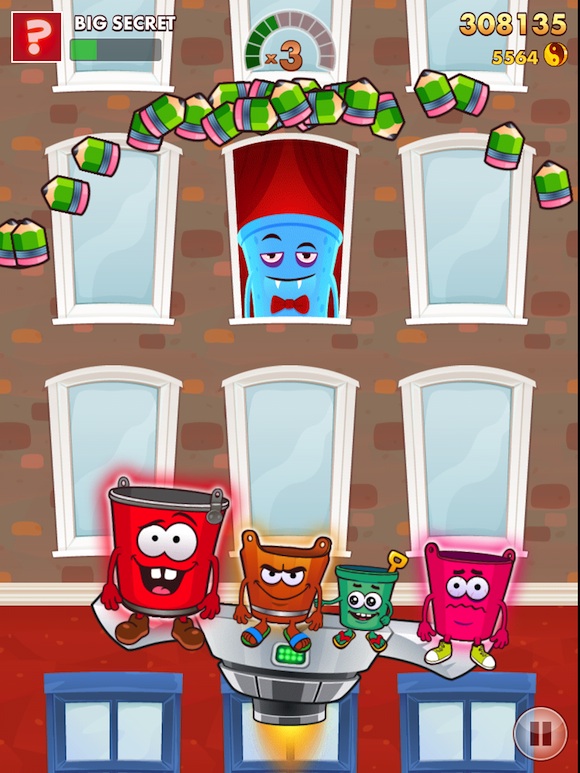 There are power-ups available, with  Yin Yang restoring balance, and a Pocket Watch that slows down the movement of items, allowing for easier pickings. The game is actually fast paced at normal speed so you better watch out. There are more permanent upgrades that can be purchased using Yin Yang tokens (not the power-up) that are earned by playing the game. The IAP allows players to purchase more Yin Yang tokens but thankfully, the game doesn't seem to embrace the pay-to-win concept.
Bucketz Ride features polished 2D graphics which complement the gameplay. I'm quite impressed at how the developers integrated leaderboard standings right into the procedurally-generated levels. It gave me quite a bit of satisfaction passing real-life folks in the game. What I didn't expect, and came as a present surprise was the voice acting which gave each Bucketz a personality of sorts.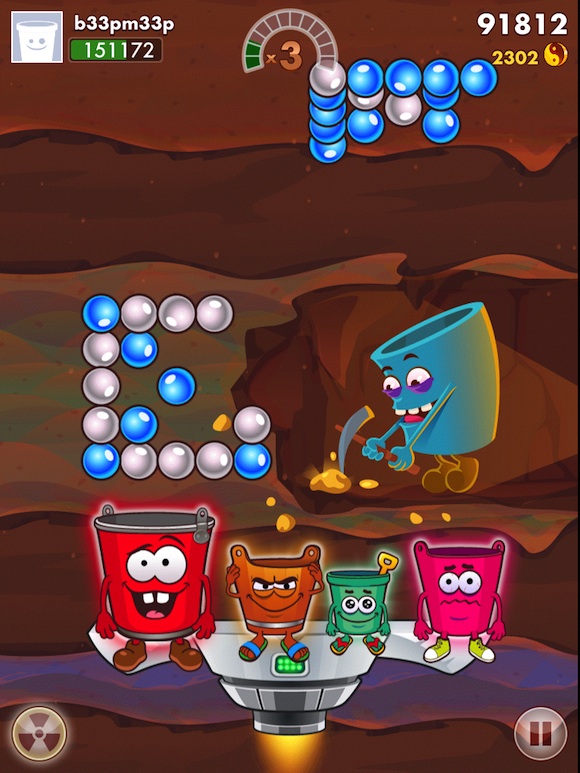 Nineoverten.com rates Bucketz Ride at a 4.5 out of 5 for being an excellent amalgamation of casual gaming gameplay elements. Highly Recommended! The game is available on the iOS App Store for FREE, so there's totally no excuse to check it out: https://itunes.apple.com/app/bucketz-ride-hd/id607608563?ls=1&mt=8
An early review code was provided to Nineoverten.com for the purpose of this review.
Powered by

Sidelines
Previous Post Contra: Evolution Blasts onto iOS, Promises To Be Awesome
Next Post Don't Keep Them Tables Waiting: Diner Dash Rush Hits The iOS App Store!