Skyjoy Announces The First Vertical Launcher Game of Its Kind: Super Kid Cannon (iOS & Android)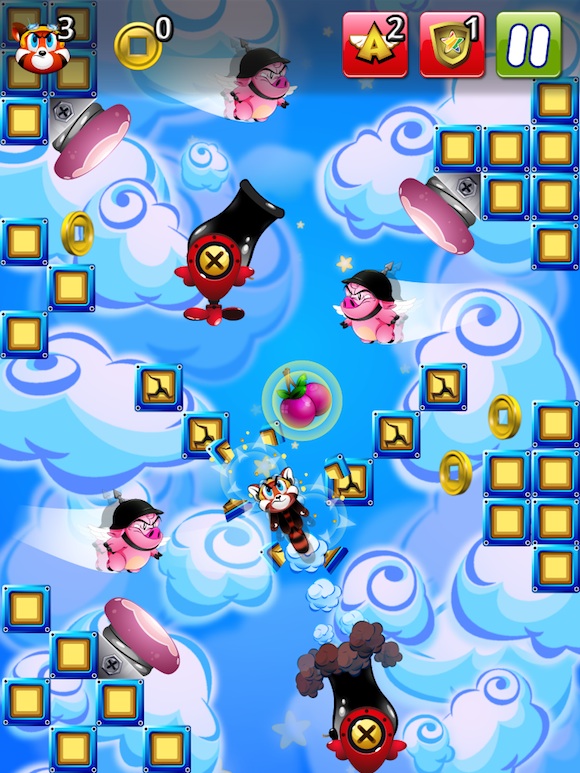 This is no ordinary red panda! SkyJoy Interactive, an emerging Miami-based video game developer focused on casual and social games in the mobile market, announced today it will launch its first title, starring the adorable red panda, Super Kid Cannon, this fall on mobile devices.  The first game of its kind, a vertical launcher, Super Kid Cannon will feature an incredible adventure with brilliant characters in a "Mario meets iOS" style game with an easy-to-play format that guarantees fun for everyone.  The game will be available in the App Store and Google Play this fall.
"We have tried to find an existing genre to fit Super Kid Cannon into but when you are striving to innovate, you just don't fit into existing categories," said Alex Portilla, Co-Founder and Vice President at SkyJoy Interactive. "Nothing available today compares with the gameplay style that we have created. Super Kid Cannon is in a genre of its own, so we've dubbed it a 'vertical launcher'."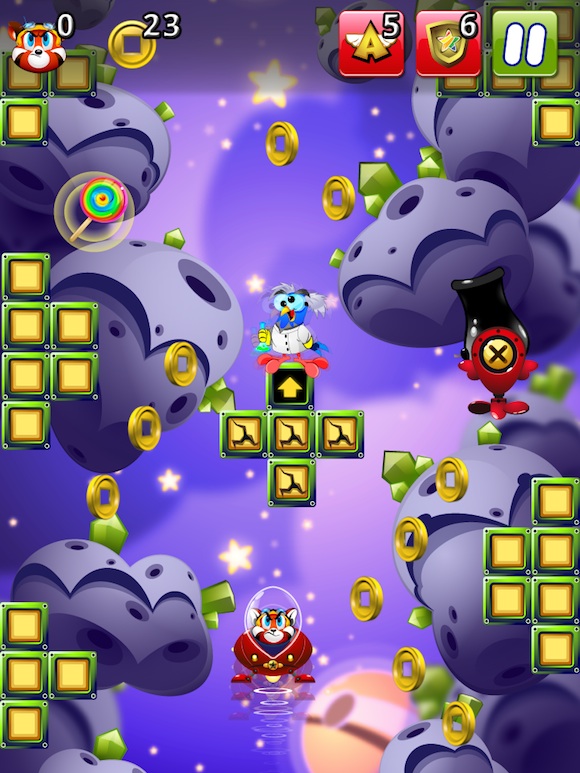 Super Kid Cannon is based on a simple love story in which, Super Kid Cannon, a heroic red panda, journeys through mystical and magical places to save his beloved Justine from the evil clutches of the despicable Kahn.  It's now up to Super Kid Cannon to rescue his love, and the affable red panda will stop at nothing to save her!  With beautifully rendered worlds and environments, Super Kid Cannon takes players on an exciting ride through hand-crafted levels featuring a variety of easy-to-play mechanics.
"Our goal was to create a fun and truly engaging mobile game that is a complete experience, not half a console game as many other mobile games have been,"  said Miguel Portilla, Co-Founder and Vice President of SkyJoy Interactive.  "Super Kid Cannon was inspired by such classics as Super Mario Bros. and Donkey Kong; the type of games we loved growing up. We have created a game that is fun for the whole family, the way gaming used to be."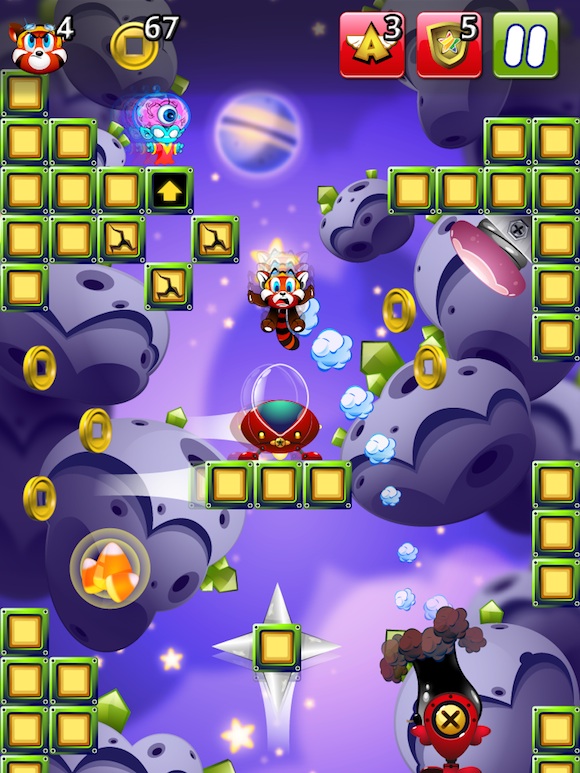 With each level drawn by hand on paper, Skyjoy level designers ensure meticulous attention to detail.  Super Kid Cannon features fast-paced vertical-scrolling action along with puzzles and strategic thinking to progress through levels.  The game can easily be played by everyone but incorporates features and extras designed to offer a challenge to hardcore gamers.  Super Kid Cannon will include a variety of memorable characters, each one with their own unique personality and traits.  Social integrations such as comparing ratings, scores and checking a friend's progress in the game will also be available.
Stay tuned to Nineoverten.com on more news regarding Super Kid Cannon
Powered by

Sidelines
Previous Post Cute Little Ghoulies Invade The Railway: Ghost Train (iOS) Set For June Launch For FREE
Next Post Frima Studio Unveils Amazing Looking Hack n' Slash Mobile RPG Lightbringers