Long Live Rock! Long Live Pinball! Pinball Rocks HD (iOS) Game Review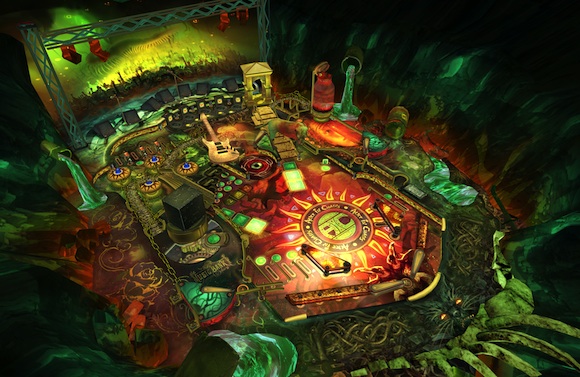 I've always love a good pinball game. I remember back in the day, I had Epic Pinball (yup, before Unreal Engine, Epic was known for a whole bunch of cool 2D stuff, such as Jazz Jackrabbit and Epic Pinball…and yes, I'm that old) running on a 486-DX 33 machine and it was totally awesome. The torch has since been passed on to other developers to come up with cool pinball games and since we are in the age of smart devices, it's no surprise that pinball games have found a new home in devices such as the iPad.
Sony Music Entertainment's latest title, Pinball Rocks HD, follows a similar vein to Epic Pinball, in which it has a rocking soundtrack, but with one key difference, it looks really great in 3D. The game is free-to-play and as such comes with one free table which follows a "rock-club" kind of theme. This table features music from guitarman Richie Kotzen, Chevelle, The Sword, Filter, Red, All That Remains, Hatebreed and Nonpoint, and if you think the announcer's voice is pretty familiar, he is none other than SiriusXM's Zeena Koda.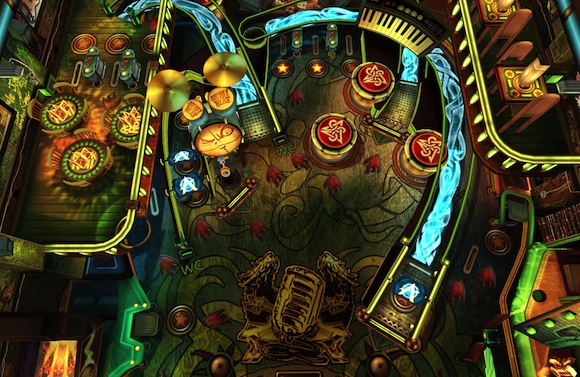 This particular board has 20 missions, and while the experience can be totally crazy, the game makes it easy for players to use power-ups (in the game, the power-ups are called cheats). These cheats however are finite in number and can be reloaded via in-app purchase. The rest of the boards, four of them to be exact, can be unlocked via in-app purchases as well. These boards are theme boards, with each featuring one of the following rock groups: Alice-in-Chains, AC/DC, , Bullet for My Valentine and Slayer at a price of USD 2.99 per board.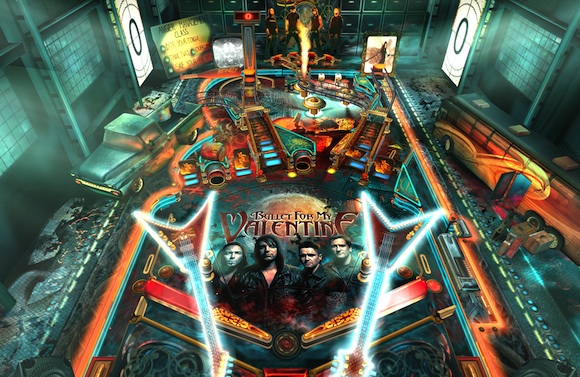 Even though Pinball Rocks HD comes with one free board, it's good enough to keep players occupied, especially those obsessed with gaining high scores. Those who have extra moolah to splash can purchase the other 4 boards; I still think that they are a bit pricy (since if you add them up, you are looking at an iOS game that costs more than 10 bucks). Even so, based on the strength of the game's 3D presentation and gameplay, we rate it a 4 out of 5. HIGHLY RECOMMENDED.
The game is now available on the iOS App Store, check it out over here: https://itunes.apple.com/us/app/pinball-rocks-hd/id644040634?mt=8. An early review code was provided to Nine Over Ten 9/10 for the purpose of this review.
Powered by

Sidelines
Previous Post Space Marines! Attack! New Space Hulk (iOS, PC, Mac) Screen Shots Revealed!
Next Post Cute Little Ghoulies Invade The Railway: Ghost Train (iOS) Set For June Launch For FREE