Snoop Dogg/Lion Stars in Brand New iOS Game: Way of the Dogg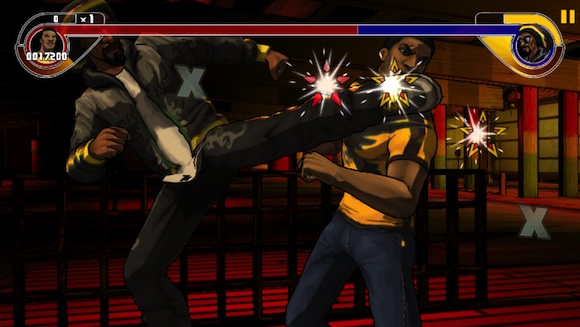 I read somewhere that Snoop Dogg goes by the name Snoop Lion these days, and that he has gone Rastafarian. No matter how religiously convicted (or probably he's just high or something) the dude is, there's nothing stopping him from lending his canine moniker (yup, instead of his new, feline one), to a brand new iOS title, a brawler to be exact (with shades of Ouendan thrown in for good measure), called Way of the Dogg.
The game is now available on the iTunes App Store for USD 2.99. Check out the synopsis: Way of the Dogg for iOS combines Snoop Dogg's passion for old school Kung Fu movies and his chart-topping songs with Echo Peak's expertise in music gaming to create a truly unique rhythm-action, beat-matching combat experience. Each level is a fresh fight against a different style of character, in a new location, defined by a Snoop Dogg track that drives the beat of the combat.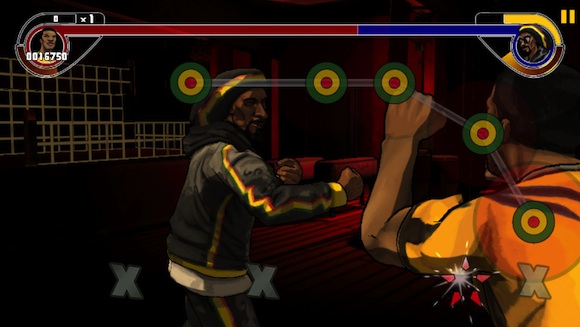 Play as AJ and fight your way through 14 levels, each choreographed beat-matched fight is set to Snoop's music, including "Who am I?", "Gz and Hustlas" and "10 Lil Crips" to name a few.  Go head-to head with friends in multiplayer rhythm battles and follow Snoop's lead in the Temple Tutorials. Train with Snoop, pick a side, take your chances and find the way: The Way of the Dogg.
Head over here for the game: https://itunes.apple.com/us/app/way-of-the-dogg/id635451623?mt=8
Powered by

Sidelines
Previous Post This Week in Comics – Pacific Rim: Tales From Year Zero Review
Next Post Space Marines! Attack! New Space Hulk (iOS, PC, Mac) Screen Shots Revealed!