This Week in Comics – Pacific Rim: Tales From Year Zero Review
Guillermo del Toro's Pacific Rim movie has plenty of hype to live up to, and one way to add fuel to the fire would be to have a comic-book tie-in, a prequel of sorts, to flash out the movie's universe which features humankind fighting for survival against what used to be a Japanese monster movie staple: giant monsters otherwise known as Kaiju.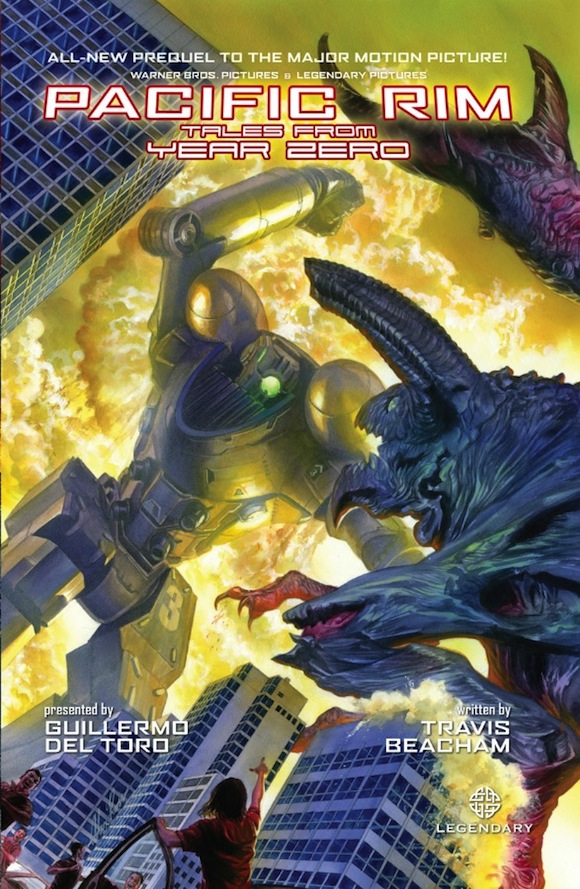 I had high hopes for the comic book prequel, titled Pacific Rim: Tales From Year Zero, and I must say, the book doesn't disappoint. Published by Legendary Comics, it is written by Travis Beacham, the same guy who wrote the treatment for the movie, and featuring art from Sean Chen (Bloodshot, Nova), Yvel Guichet and Pericles Junior. The awesome cover art is done by none other than the awesome Alex Ross.
As the title implies, the book revisits the first Kaiju attack on August 10th 2013, to the development of counterweapons known as Jaegars a year later. It answers the question why two pilots are needed in a single Jaegar unit. It also sets the tone for the movie, in which after 10 years since the first attack humankind has sort of given up on the Jaegar initiative and instead have resigned themselves to building "The Wall", conceding half the world to the monsters.
Characters that you've seen on the trailers (the black guy who goes "we are cancelling the apocalypse", and the Japanese pilot, well, kid, in the prequel) are given plenty of exposition in the book, including what looks to be the hero Jaeger which gets junked early in the book. With just less that a month to go, I can't wait for the movie to hit theaters and this prequel gets a 4 out of 5.
Powered by

Sidelines
Previous Post Zombies, But No Brad Pitt: World War Z (iOS) Game Review
Next Post Snoop Dogg/Lion Stars in Brand New iOS Game: Way of the Dogg