OMG Cutscenes! INHeritage: Boundary of Existence (iPhone) Game Review
When it comes to shmups on iOS devices, I actually prefer those that feature colourful graphics, fun & frantic gameplay, and intuitive controls. Tinker Games' latest iOS title INHeritage: Boundary of Existence scored highly in these areas, but one, perhaps, ill-advised decision created additional issues which pulled the game's rating southward. For the life of me, I can't understand the addition of a sad, mundane AND long-winded anime-inspired plot to a shmup that can be up there with the best of them just on technical merit alone.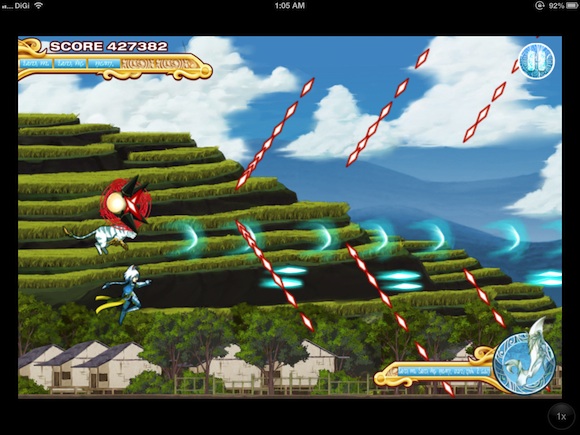 Cutscenes! In a shmup! Goodness gracious me; I actually spent more time tapping through the cutscenes than in the levels!
Such a plot would require the inclusion of cutscenes and voiceovers and these are reasons why INHeritage's file size weighs in at near 400 MB (!), another oddity for a shmup. It doesn't make the game look cheap, but why would the developers spend money on giving players things that they will not appreciate in the first place? Anyways, with all of that off my chest, the game's character design looks really solid, exuding a Hayao Miyazaki kind of feel. I especially liked how the bosses looked. The graphics are actually so sharp that the game looks great even when running at 2x mode on the iPad (it's an iPhone game).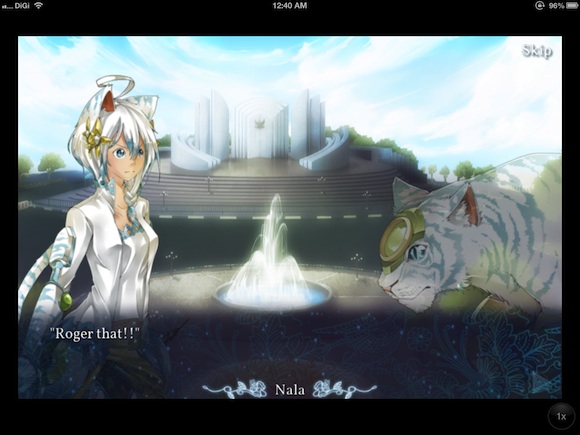 Instead of a virtual d-pad, players move their ship, well, actually it's the game's female protagonist and a white tiger playing the role of ship and add-on respectively, by placing and dragging their finger anywhere on the screen. It's a little unorthodox for an iPhone game, considering the screen is rather small and you'll only have one hand to hold the device, but it works darn well on a stationary iPad.
The Indonesian developers tapped into their country's rich culture and folklore; even the cities and regions are used as backdrops to the levels which number 12 in total. The game features 3 difficulty modes and isn't a pushover even at lower levels. Hardcore shmup fans would definitely love its bullet-hell approach to things. As such, I'm a little conflicted at rating INHeritage; as a shmup, it's almost perfect, but unfortunately due to the whole lot of fluffy crap in the game, it gets a 3.5 out of 5.
The game is available on the iOS App Store for USD 1.99 at https://itunes.apple.com/us/app/inheritage-boundary-existence/id636344466?mt=8. Thanks to the large size, you can't get it off from the App Store immediately, you'll need to enable WiFi on your device or sync with iTunes to do so.
A review code was provided to Nineoverten.com for the purpose of this review.
Powered by

Sidelines
Previous Post Pacific Rim Brings Jaegers and Kaiju Monsters to The Small Screen in Upcoming Mobile Game (iOS & Android)
Next Post Zing Games Promotes Mr. Runner 2 (iOS) By Buying Games for Players!