New iOS Game: YodelOh Brings Math Problems For A Fun Mountain Hike
The first Yodel-Oh! title came out in 2011 and it was a fun casual iOS title which borrowed quite a bit (in a good way) from carnival type shooting galleries. The game received a 4 out of 5 rating from us, check out the original review over here. Now, developers Spinlight Studio are back at it again with the brand new YodelOh Math Mountain which is now available on the iTunes App Store. This time, the game aims at mashing math problems with its super fun gameplay. From the press release: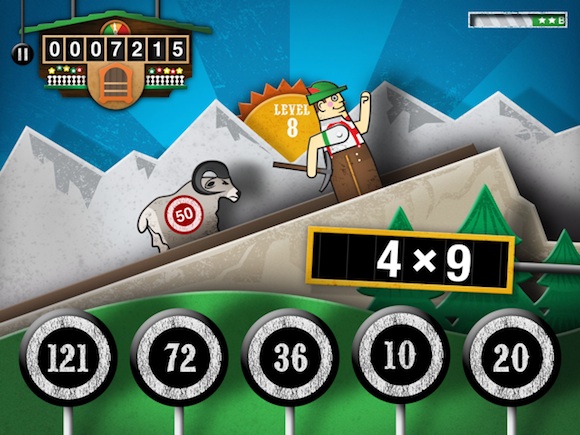 Lace up your lederhosen and hit the hills in the fast-paced, target-tapping adventure that transforms traditional math tables into a mountain of fun. Based on the classic tin target carnival games of yesteryear, YodelOh™ Math Mountain centers on the adventures of Hans the Hiker, Greta the Swiss Miss and a heard of half-crazed mountain sheep determined to knock Hans off his heals. Solve the most addition, subtraction, multiplication and division problems before Hans takes a header off the cliff and you could be the next King of the Mountain!
The game is available at a special launch price of USD 0.99 on the iTunes App Store. Check it out over here: https://www.nineoverten.com/2011/08/26/yodel-oh-iphone-game-review-great-simple-stuff/
Powered by

Sidelines
Previous Post Cubemen 2 (Mac) Game Review: Outstanding Tower Defense Experience with Strong Visual Style
Next Post Teenage Mutant Ninja Turtles: Out of the Shadows – Michelangelo Spotlight