This Week in Comics: Batman & Robin #19, Batgirl #19 & Injustice #13
The fallout from Robin's death continues in this week's batch of Bat-comics, with Batman & Robin #19, showing just how nuts Bats can be. In this issue, Batman takes to Castle Frankenstein, along with some really creepy experiments of his own (dissection and brain matter anyone?), in his bull-headed attempt at resurrecting Damian Wayne. The cover of this issue features Carrie Kelley….yup…the Robin from Frank Miller's The Dark Knight Returns, but this doesn't mean she is a shoe-in for the role in the New 52. Let us see how things unfold, but in the meantime, this issue gets a 4 out of 5.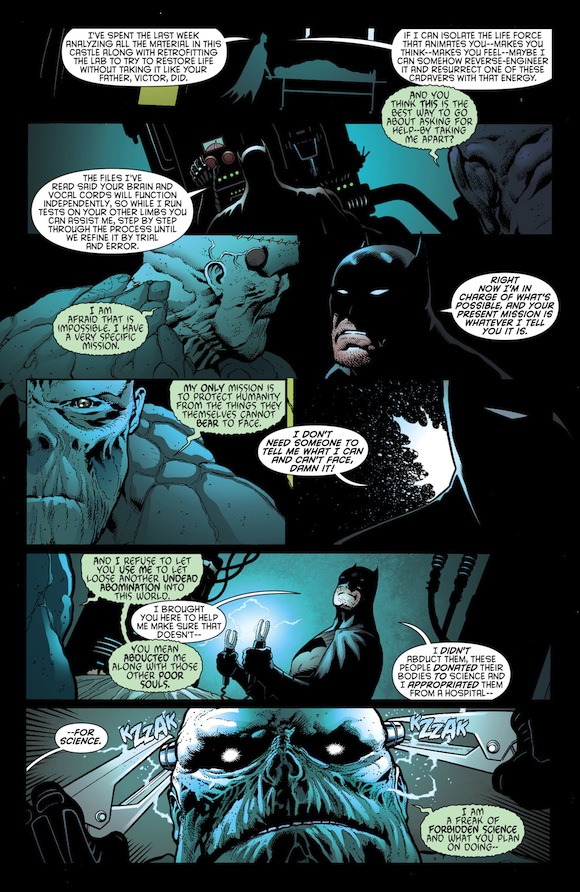 Barbara Gordon is down to two batarangs after the events in Death of a Family, but that doesn't stop her from taking out her brother in Batgirl #19. This issue is pretty groundbreaking, not only with Barbara severing ties with her brother (and her father), but also in introducing a transgender character in the form of Barbara's roommate. This issue is not short of action, with a big mallet, a pistol and plenty of punching and kicking filling in the void created by just 2 batarangs. 4.5 out of 5.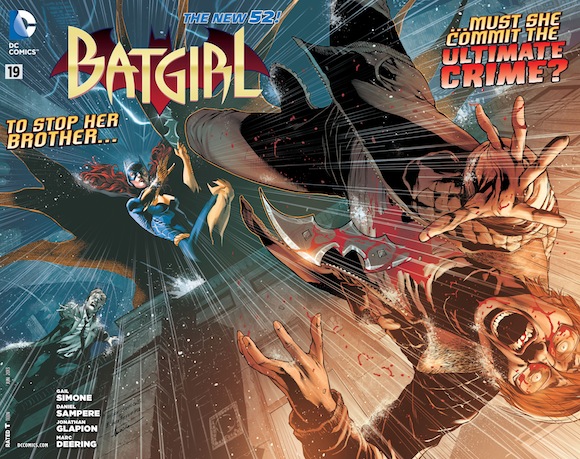 Injustice #13 explores Flash's reaction, or should I say non-action to Superman and Wonder Woman's method of dealing with unrest down under. The poor chap resorts to the one thing we mortals usually do whenever we are overcome by stress: going for a run. The Injustice mini-chapters are doing a pretty good job fleshing out the story for a mere videogame, and I wonder if the New 52 can adopt an edgier storyline like this for its mainstream characters. 4.5 out of 5.
Powered by

Sidelines
Previous Post I Am Vegend Launches For Android Devices, iOS Version Goes Free!
Next Post Vintage Marvel Comic Book Covers Now Adorn the iPhone 5