One of the Best iPad Apps Creatorverse Goes Freemium!
Linden Lab's highly acclaimed and extremely popular iOS app, Creatorverse has gone the freemium route. Described by Kotaku as "One of the coolest things you can do on the iPad", the app, which allows users to create all kinds of stuff, is now free with basic tools for users to start creating. Additional tools are available via in-app purchases. Check out the press release below for details.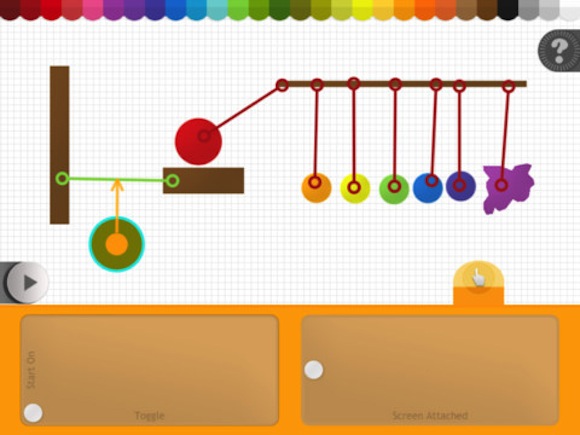 Linden Lab, the makers of shared creative spaces including Second Life®, PatternsTM, and dioTM, today announced that CreatorverseTM for iOS is now available for free. Previously, Linden Lab had offered Creatorverse for iOS for $4.99, and Creatorverse Lite for free, but now Creatorverse is available for iOS as a single, free app. Creatorverse for Android and for Kindle Fire will soon follow the same model.
With the new, free app, users can access all of the thousands of creations that other users have made with Creatorverse (on any platform) and shared to the cloud – from animated animals, sports simulations, vibrant vehicles, interactive art, intricate puzzles, mini-games, crane contraptions, pinball machines, dancing robots, and more. The free app includes the basic tools to remix those creations or to make your own from scratch and share them to the entire Creatorverse universe.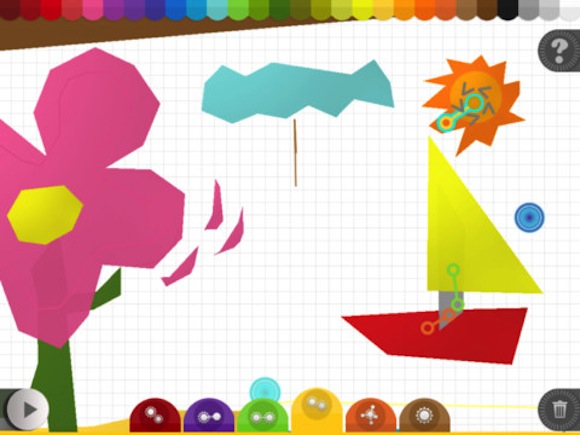 For more complex creations, packs of advanced tools like teleporters and motors, are now available for purchase within the app. In addition, a new capability for Creatorverse, thrusters, are now available in the RocketPack, which will allow users to easily add rockets, jetpacks, and more to their Creatorverse designs.
Anyone who purchased Creatorverse for iOS prior to today's change will automatically receive the Advanced Creator Pack (normally $4.99), which includes all of the advanced creation tools they enjoyed prior to today's change.
"With thousands of creations already shared in the Creatorverse galaxy, there's something for everyone to enjoy," said Rod Humble, CEO of Linden Lab. "But so much of the fun of Creatorverse is in remixing those creations to make them your own, or building your own design from scratch, so we're happy to make the basic creative tools free for everyone and looking forward to seeing what they'll make."
Head over here to download the app: https://itunes.apple.com/us/app/creatorverse/id563088306?mt=8
Powered by

Sidelines
Previous Post This Week in Comics: Talon, Age of Ultron, Wolverine and the X-Men
Next Post Developers and Consumers Rejoice: Printzel Launches New Photobook App and New API & SDK for Photobook Printing