This Week in Comics: Talon, Age of Ultron, Wolverine and the X-Men
Plenty of interesting revelations in this week's batch of comics, so you can expect that this week's review of books to be SPOILER-FILLED. Are you ready? Out from the ashes of the Court of the Owls storyline, a new hero emerges in the form of ex-Talon, Calvin Rose. Now he's out for the remainder of the Court, but it turns out, the rich benefactor that he is working for is none other than the former leader of the Court, Sebastian Clark! The Talon books have been interesting so far and issue #3 introduces the twist. Don't mind the Bat-signal on the cover though, it's a red herring. 4 out of 5.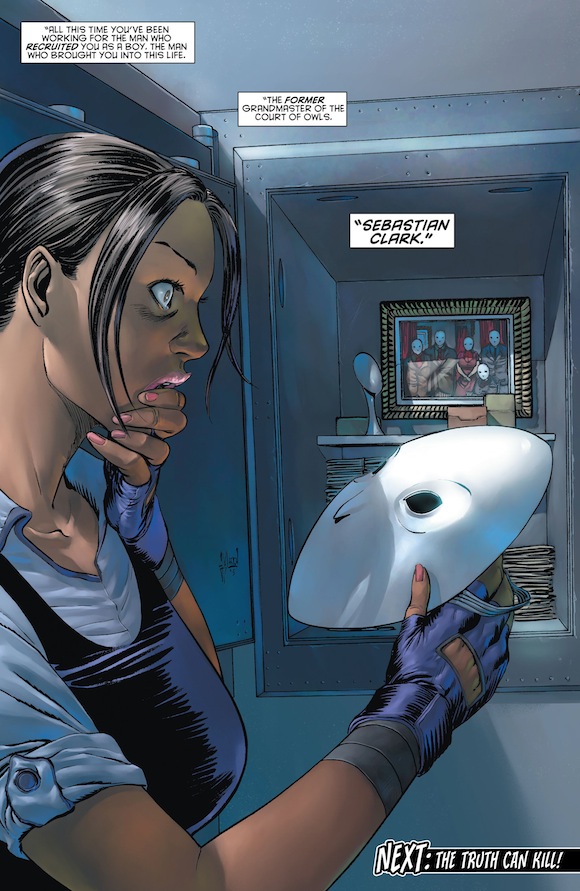 Age of Ultron #3 introduces a very big twist at the very last page. But before that if you are wondering why Doc Ock as Spidey is so…err…friendly to his fellow Avengers in the AoU books, you can check out Superior Spider-Man #6. Ok, back to AoU #3, the survivors hatch a plan to send in a trojan horse when parlaying with Ultron, but surprise, surprise they are dealing with….wait for it….Vision! The fact that the AoU books take place some time after the current timeline, make me even more curious on how things came about. 4 out of 5.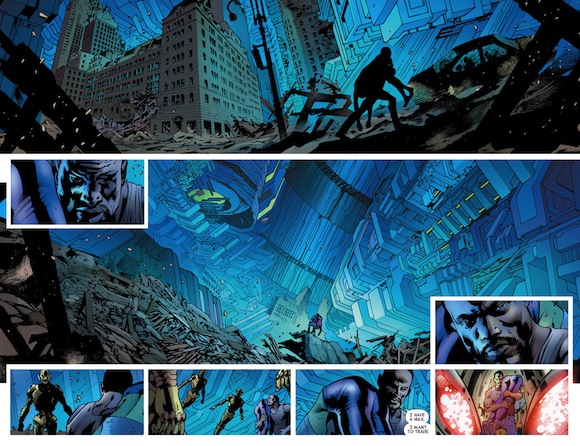 Class is still commencing in the Savage Land with Wolverine and the X-Men #27 and the teacher in-charge this time is….DOG?! Wolverine is preoccupied and Dog is on a mission to proof that he is a better man than the ol' Canuck, bringing the students of the Jean Grey School for Higher Learning into combat against a whole bunch of time-displaced foes.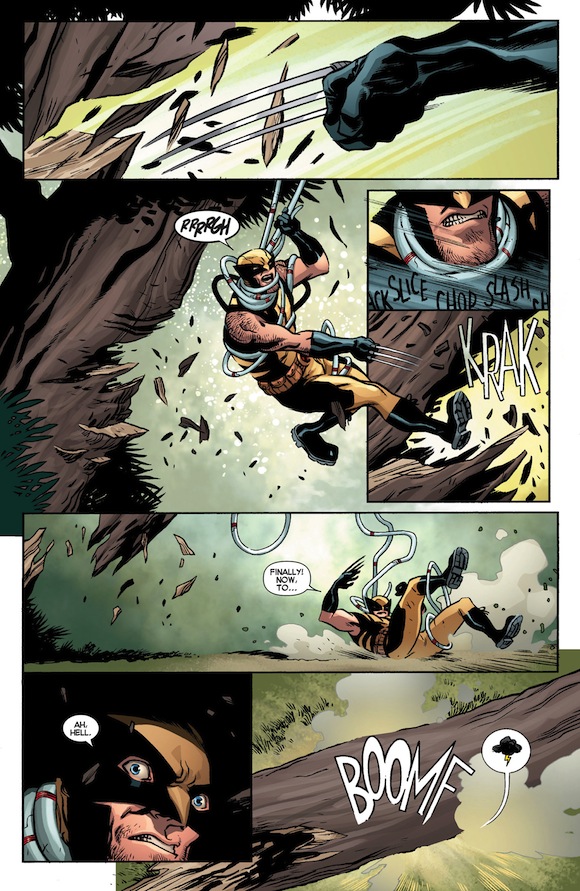 The last panel is worth the total price of admission and given that we've already got plenty of spoilers, I leave it to you to get the book. 4.5 out of 5.
Powered by

Sidelines
Previous Post Metal Junk (iOS) Game Review
Next Post One of the Best iPad Apps Creatorverse Goes Freemium!