A Beautiful Homage to Model Train Sets: Rails (iOS) Game Review
Just last month I reviewed Train Empire, an iOS title inspired by table top train sets. This month, I have the opportunity to review Belight Software's latest iOS title Rails, which at first glance seems to be similar with Train Empire. Several play-throughs later yielded a different, but ultimately good conclusion that Rails is a different kettle of fish.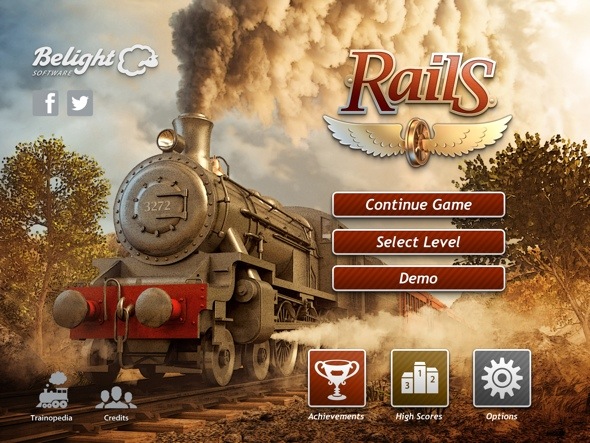 First up, Rails requires players to construct the tracks to hook up the train stations in any given level. The placement of the stations are randomized every time you start a level ensuring that you get something different with each and every play-through. Now, this includes building the intersections and deciding where trains can switch tracks.
Proper placement of tracks would make it easier for you to direct the trains, which sometimes, if you are not careful may intersect which each other, causing a collision. Fortunately you can still deal with the aftermath of collisions (more on that later), but there is no excuse in not manipulating the signal lights along the track that you've placed. This will indicate to a particular train on whether can it proceed, stop or go back to where it came from.
The game time in each level can span hundreds of years, from the 1800s right up to the 21st century. Power-ups can be used to speed up trains, clear debris (as a result from collisions) among other things and they can be pretty useful in a pinch. The earnings are tracked in each level and players will need to balance between spending money to build new tracks and delivering trains to their respective destinations in an efficient manner.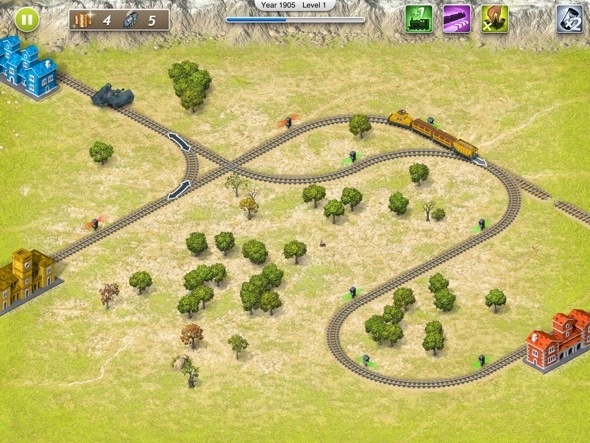 Rails features a really polished interface along with beautiful isometric in-game graphics. The game is easily one of the prettiest games of its genre and really stand out. To top it off, Rails comes with a Trainopedia, containing information and trivia about the trains available in the game.
There's plenty to like about Rails, with the fun of building tracks and directing trains along with the oh so sweet graphics. Nineoverten.com rates Rails at a 4.5 out of 5 and its definitely worth checking out. The game is available on the iTunes App Store for $ 1.99. Check it out over here: https://itunes.apple.com/us/app/rails/id556517203?mt=8
A review code was provided to Nineoverten.com for the purpose of this review.
Powered by

Sidelines
Previous Post iOS Card Game San Juan Currently On Sale
Next Post Metal Junk (iOS) Game Review