GDC 2013 Megapop Unveils New Game for Mobile and PC Plaftorms: Trolls vs Vikings
It's always interesting to see developers of triple-A titles for the PC or consoles making the jump to mobile. The resulting games almost always tend to be a little more cooler than what solo indie developers tend to come up with, and with new indie development studio Megapop (made up of ex Funcom and ex Artplant developers), this is no different.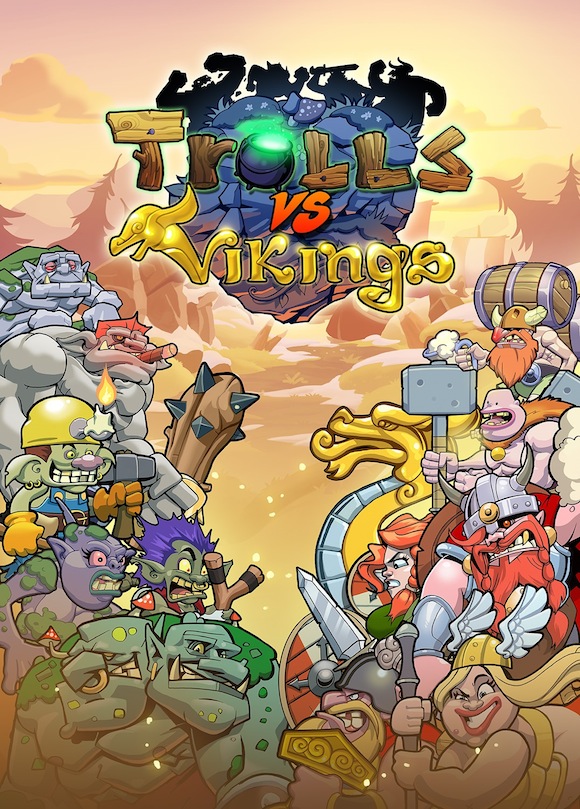 Unveiled today is their debut title Trolls vs Vikings, which will be made available both on PC and mobile platforms. The game will be showcased in GDC 2013 and hopefully will bring several new features to the fore in a genre that is honestly well and truly saturated on both PC and mobile. Check out the following excerpt from the Press Release for further details:
Trolls vs Vikings is a brand new tower defense game for players of all ages and experience levels, where you're tasked with defending a tribe of grumpy, misunderstood-but-harmless Trolls from raids by Vikings intent on stealing their gold.  This colorful, engaging and edgy lane defense game is set in a world of rich Norse mythology, populated by a cast of over-the-top characters. With their background in creating Triple-A MMO, Adventure and Browser titles, Megapop are setting the bar high for their debut game.
Trolls vs Vikings adds a number of never-before-seen features, striving to evolve the tower defense genre for a whole new audience. It takes a fresh approach to towers, levels, gameplay, tactics, player interaction and boss fights. In addition, Trolls vs Vikings has a number of genre enhancements, including multiplayer matches (both live and asynchronous), full social integration, movable towers, strategic resource gathering, a dynamic tile system, set-piece challenges, and more. How did they fit all that game into one little game?!
Don't forget to stay tuned to Nineoverten.com for further details on Trolls vs Vikings.
Powered by

Sidelines
Previous Post Tapsteroids (iOS) Gets Nominated For Best Independent Italian Videogame Award