Tapsteroids (iOS) Gets Nominated For Best Independent Italian Videogame Award
Our friends at UNAGames dropped in to announced that they have been nominated for the Drago d'Oro, the Italian award for excellence in the world of video games.  Just a little background on the Drago d'Oro; it is the Italian video game industry award established by AESVI, (Associazione Editori Sviluppatori Videogiochi Italiani), and has two prestigious partnerships with Media World, a leading consumer electronics chain in Italy, and Repubblica.it, one of the top Italian information websites.
The technical jury, chaired by Paul Spagnoli – Product Manager Videogame at Media World – and composed of journalists from the press, will choose the best games by genre; the jury of critics, headed by Jaime D'Alessandro – La Repubblica journalist – and comprising journalists from major news organizations (Corriere della Sera, Il Sole 24 Ore, La Stampa, Gazzetta dello Sport) and culture and showbiz personalities, will evaluate the artistic and cultural value of the nominated titles.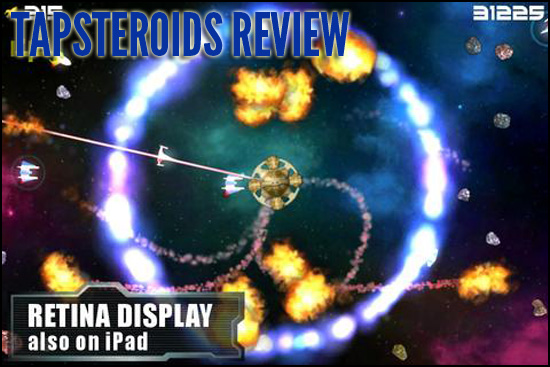 We reviewed UNAGames' Tapsteroids back in 2011 (read all about it here) and the game has been nominated in the Best Independent Italian Videogame category, along with other luminaries such as Ducati Challenge, Ikaro Racing: Air Master, Shadows on the Vatican and several more. We at Nineoverten.com wish UNAGames the best of luck in the Drago d'Oro.
Powered by

Sidelines
Previous Post Civilization 5 On The Go On the iPad
Next Post GDC 2013 Megapop Unveils New Game for Mobile and PC Plaftorms: Trolls vs Vikings