Majaya (iPad) Game Review: A Beautiful Work of Plasticine Art
Normally when it comes to game developers, you would expect them to create virtual worlds out of virtual wireframes, texture files and digital lighting. Not so often you get developers who come up with photo-realistic but ultimately still artificial environments to play in, but the folks that create the iPad puzzle game Majaya have gone one step further by creating their levels out of plasticine!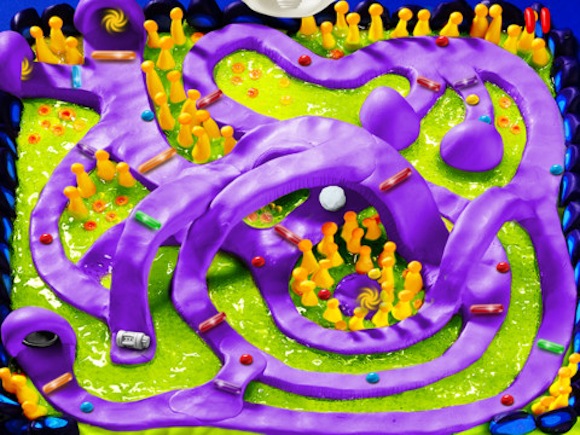 Yes, the humble plasticine, the one that you nearly put in your mouth as a kid thinking that it was chewable, was used to construct stunning and colourful looking levels in this colour matching game which I dare say is one a kind on the iTunes App Store. The gameplay utilises the tilt controls and players are supposed to roll a ball of plasticine over globs of paint unlocking barriers to head to the exit on each level.
The game colourful environment is bound to entertain and amaze both the young and old. I know I had a hard time picking my jaw off the floor when I saw the game for the first time. It was like watching a smooth claymation movie running on the iPad and the director would be me, moving that ball of plasticine around. This is really an inspired and creative moment of game making and I would highly recommend gamers and developers alike to check Majaya out, as it's not only a game, it's a work of art.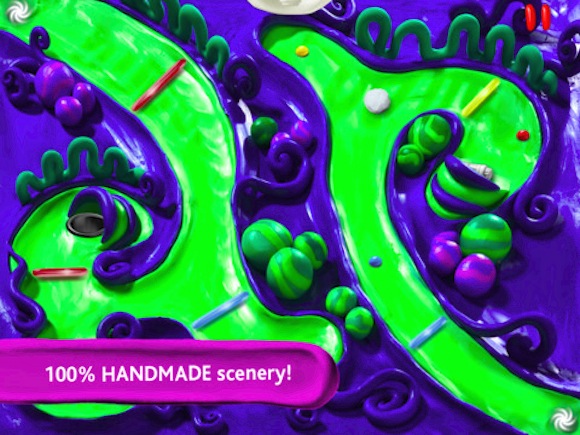 Nineoverten.com rates Majaya at a 5 out of 5. Simply Amazing. The game is available on the iTunes App Store for USD 1.99, check it out over here: https://itunes.apple.com/app/majaya/id587768434?mt=8.
A review code was provided to Nineoverten.com for the purpose of this review.
Powered by

Sidelines
Previous Post New Brothers Grimm Interactive Book Coming For the iPad This March
Next Post Gunslugs (iOS) New Update Brings New Content and the CHICKEN GUN!