Train Empire (iPad) Game Review
Maybe I should start a new classification for iOS games on my blog, games that you can play with one hand while patting a baby to sleep. It's actually more difficult then it sounds given that some games, even with one hand, would require 110% of your concentration, which leaves none for the poor baby. So, I guess the folks at Playtend would be delighted to know that their latest iOS title, Train Empire would do nicely in a busy parent's schedule.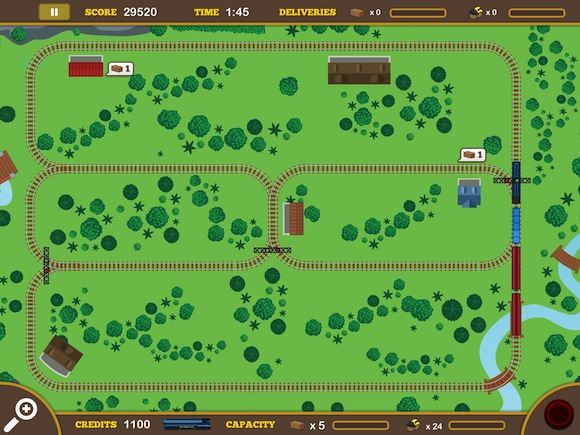 The gameplay in Train Empire is primarily inspired by tabletop railway sets with a little bit of seasoning from bigger virtual siblings such as Transport Tycoon. Players choose from four different time periods, which in when put together, span from 1850 to 2050. Each era features its own set of levels along with unlockable coaches, engines and freight segments for players to assemble their trains.
How a train is assembled will ultimately allow players to pick up more freight and passengers in each level, there are quotas to be met and players are rated, Angry Birds style, on how much they exceed the quota. Earlier on I mentioned that this can be played while watching over a baby sleep, this is because all you need is a simple tap on certain parts of the screen to stop the train or to to change tracks. The challenge here is that as the eras push forward towards modernity, the trains get faster and may require a faster reaction time from players.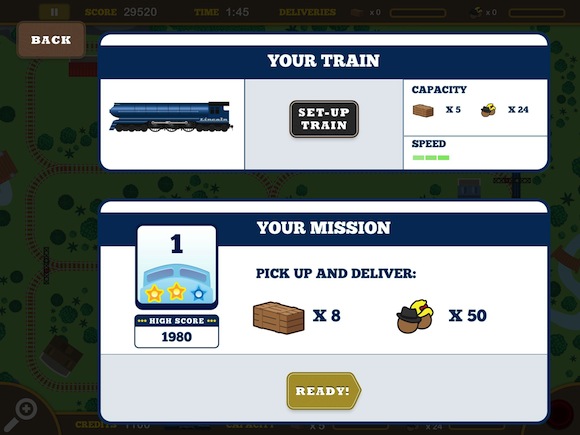 Train Empire features beautiful 2D graphics which complements the gameplay really well. Adding to the competitive element would be Game Center integration. Players who are out for a more challenging time may find the game to be a little bit of a pushover, but for me, a new dad with a baby to care for, it clocks in as being just right for my busy schedule, I'm confident that kids would find the game entertaining as well. What's more, it's like having a table top railset but in my iPad, what's not to like about that :P. Nineoverten.com rates Train Empire at a 4.5 out of 5.
Train Empire by Playtend is available on the iTunes App Store for USD 1.99, check it out over here: https://itunes.apple.com/us/app/train-empire/id569641118. A review code was provided to Nine Over Ten 9/10 for the purpose of this review.
Powered by

Sidelines
Previous Post Frog Orbs (iOS) Makes Casual Gaming Debut on iTunes App Store
Next Post New iOS Games This Week