Indie Game Developer Interview: Sueiras Brothers (Steam Reaction)
The two Sueiras brothers, Roberto and Javi, who form up the indie Cuspine Studios are behind the recently reviewed Steam Reaction for the iPad (read about it here) and they are our guests in this week Indie Game Developer Interview segment. Check it out: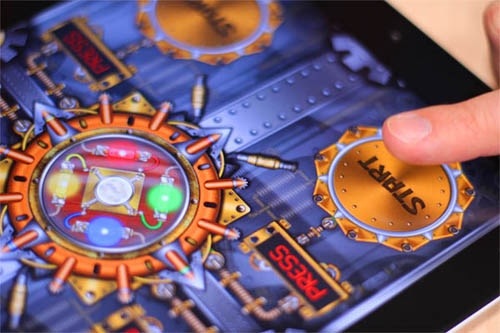 Nine Over Ten (9/10): Tell us more about yourself and how you started developing mobile games?
Sueiras Bros (SB): We have worked for years in IT jobs, game development is a new professional challenge that began just six months ago.
9/10: What was the idea behind Steam Reaction?
SB: It was at a party with some friends. We started looking for multiplayer games for iPad and we realised that there were  few available and then we had this idea.
9/10: How has the response been to Steam Reaction on the iTunes App Store? Could you describe the process of marketing your games?
SB: We are still  promoting it and we have just finished the official trailer. It is early to expect any results.
9/10: Could you share with us a little on what you'll be working on next? Any plans for releasing games on other platforms?
SB: We will migrate the games to the Android platform if they become popular on iOS (App Store), considering that it takes us some time to migrate from iOS to Android platform.  Our near future projects are two: a "point-and-click" adventure game and arcade physics.
9/10: Any words for aspiring game developers out there?
SB: If they have a good idea, they should start working on it. If it doesn't work, try the following idea.
Powered by

Sidelines
Previous Post Overcome Tax Crisis & Overpopulation in New Update for Majesty: The Northern Expansion (iOS)
Next Post Frog Orbs (iOS) Makes Casual Gaming Debut on iTunes App Store