Gunslugs (iOS) Game Review: Crazy, Frantic Action, But in a Good Way
When I first started playing OrangePixel's latest iOS game, Gunslugs, I had a difficult time trying to pinpoint its influences. For starters, this 2D platformer seems to be an 8-bit homage to Contra, but then I realize that its DNA also saw contributions from games such as Super Mario Bros and Metal Slug.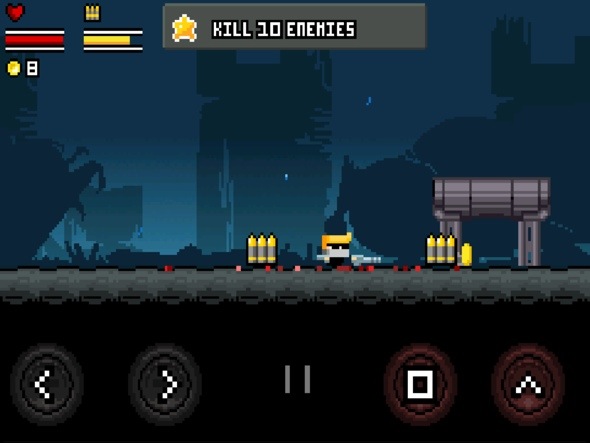 Also, the run-and-gun gameplay was as if someone took the frantic pace from Quake III Arena, threw out the z-axis and flattened the game into a 2D package. The result, really frantic shoot-me-up action on a platformer! Players choose between two characters and honestly aside from the gender, both seem to perform the same when the shooting starts.
Unlike most platformers, in place of lives, your character gets a health bar which diminishes when you get hit but can be replenished by picking up health packs dropped by enemies and by destroying crates. You get ammo and better weapons in the same manner as well. You'll need these as the enemy can be relentless.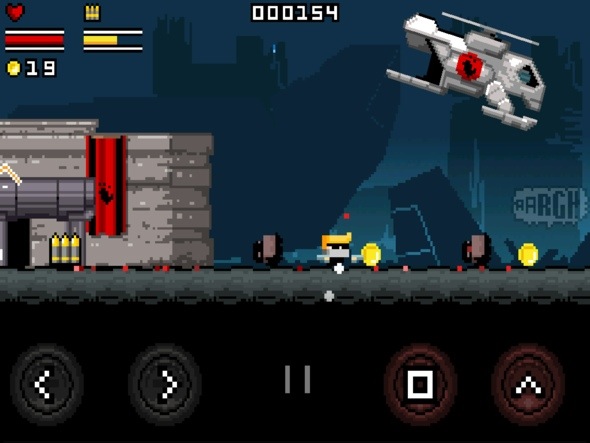 Like Contra, there is some strategy involved when it comes to attacking certain enemy units, and the boss fights are reminiscent of Metal Slug. Along the way you'll find secret areas ala Super Mario Bros. I'm really impressed at how OrangePixel goes about creating retro style 2D platformers like this and Meganoid.
If you are looking for some crazy action to go along with your platforming, do check out Gunslugs. Nineoverten.com rates Gunslugs at a 4.5 out of 5. The game is available on the iTunes App Store: https://itunes.apple.com/us/app/gunslugs/id591368443
A review code was provided to Nineoverten.com for the purpose of this review.
Powered by

Sidelines
Previous Post [Sponsored Post] Get DVD Bargains At Tesco.com
Next Post Hexius Free (iOS) Releases on App Store