Vectros (iOS) Game Review: Geometry Wars Meet Star Wars
For all intents and purposes, upcoming Japanese shmup Vectros looks like a one-trick pony, but a very pretty looking one. It is as if someone made a 3D third person game out of Geometry Wars and judiciously borrowed from Star Wars expansive catalogue of ships for ship design.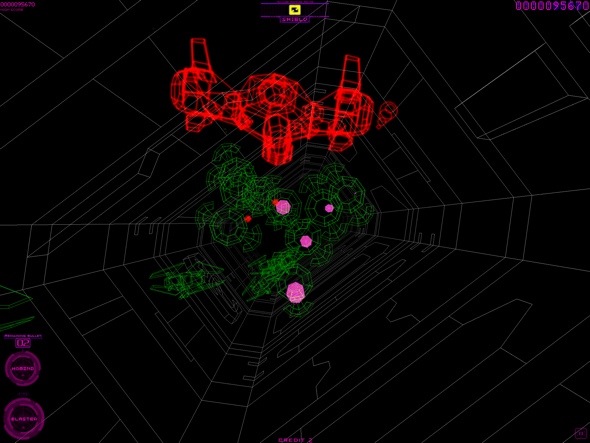 Throw in level environments that would make pretty good homages to the trench run at the end of A New Hope, it's not hard to imagine Vectros if you have not seen the game in action. That level design also lends a semi on-rails feel as your ship is often guide through a series of narrow tunnels by invisible hands.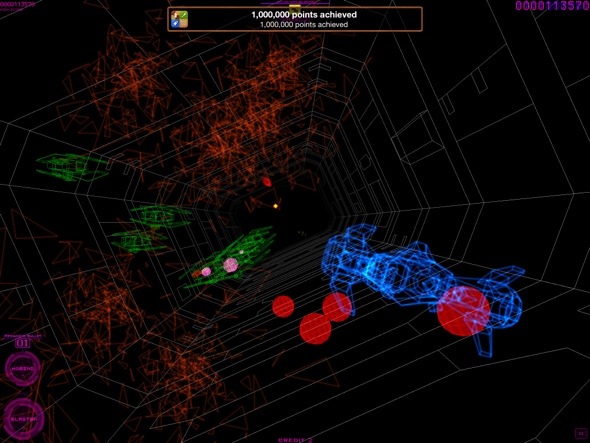 You still will need to steer your ship (by moving the iPad/iPhone) in order to avoid enemy projectiles and immediate obstacles. Equipped with laser beams and homing missiles, your ship isn't exactly a wallflower against these foes but what really grabbed my attention was the wireframe enemy ships inspired popular Star Wars space ships. Can't fault the designers for "copying" since the retro style wireframe graphics really accentuate the look and feel of the game.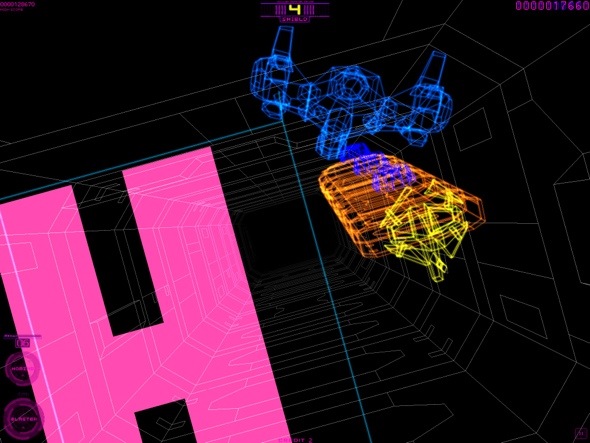 The sameness of the levels are a concern though and just like the case of one of the levels in the first Halo title (whereby the ship's interior corridors looked just about the same), players tend to notice these kind of things and complain. I'm not too sure what the developers over at ne-net would do to improve this further but some free roaming environments would be nice (but that would require the implementation of an on-screen radar).
Judging from the beta, Vectros definitely has room for improvement and I hope the developers revisit it after its launch on the iTunes App Store next week. Stay tuned for more news on the game in the coming days, and in the mean time, Vectros gets a 4 out of 5 from us.
Powered by

Sidelines
Previous Post Wheel of Fortune (iOS) Game Review: Good Times
Next Post Run Kitty Run (iOS) Game Review: Paying Homage to Super Mario Bros