Wheel of Fortune (iOS) Game Review: Good Times
Back in the day, before reality T.V programmes such as American Idol and Survivor took center stage, I remember that as a child I used to watch plenty of American game shows on television. Shows such as Wheel of Fortune and The $1,000,000 Chance of a Lifetime where staple after-dinner fares.
Thanks to a larger than normal vocabulary (I was raised with English as my mother tongue instead of Chinese thanks to UK-educated Anglophile parents :)), it was possible to actively participate in guessing the words or phrases that appeared on screen. Those were definitely fun times for me.
In conjunction with the 30th anniversary season of Wheel of Fortune, Sony Pictures Television has released a brand new iOS game and I was fortunate enough to get the opportunity to review it. The game aims at bringing the experience of the game show to that of an iDevice and it does deliver on its promise, with a single caveat.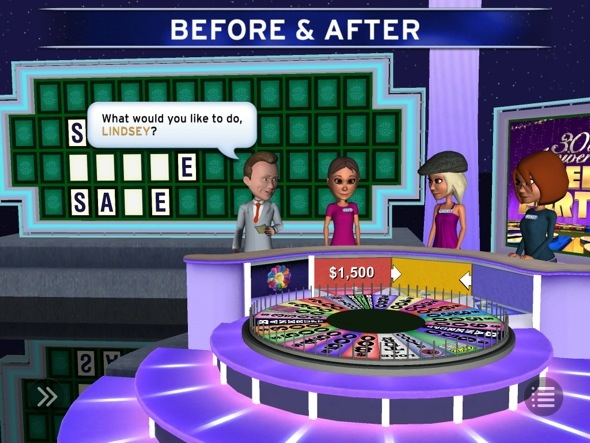 From the get-go you are greeted by a virtual Pat Sajak in 3D, the host of countless TV episodes of Wheel of Fortune. I noticed that the developers went some way to add some of the real-life nuances of Pat Sajak into his virtual avatar. One key person is missing though, and that would be Vanna White, whose role was not only to provide a pretty face (and light-hearted banter) in the game show but also to reveal the letters on screen.
The lack of her presence does put a damper to the proceedings but the gameplay more than makes up for it. Choosing the single player mode will pit you against computer opponents and for the life of me they seem to behave like real-life opponents, never giving you the impression that you are playing against all-knowing, omnipotent A.I. In other words, they make mistakes when trying to solve the words/phrases that appear on screen.
The random nature of the game when it comes to spinning the wheel was conveyed perfectly as well. It didn't take long for me to feel despair after hitting bankruptcy on the wheel several times, but my computer opponents were facing the same thing. Fortunately for me, I did manage to get to the bonus round and the reward for winning would be trivia about the game show.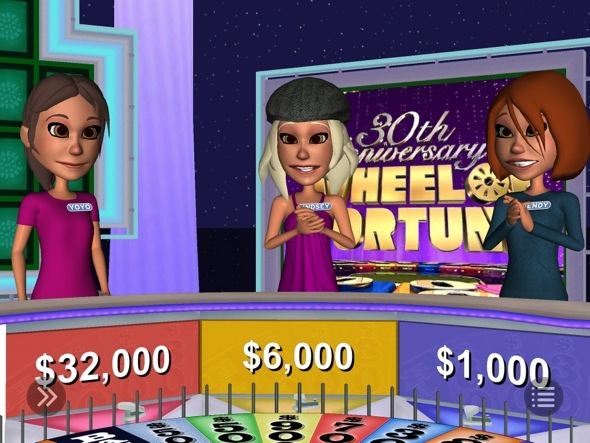 Wheel of Fortune features a multiplayer mode where you can pass the iPad around to different players and there are additional content that can be purchased in-app. I like the game as it is thanks to the really nice presentation (but no Vanna White), and fun gameplay which conveys the actual game show perfectly. Nineoverten.com rates Wheel of Fortune at a 4.5 out of 5, simply outstanding.
The game is available on the iTunes App Store for a price of USD 2.99. Check it out over here: https://itunes.apple.com/us/app/wheel-of-fortune/id568556189. A review code was provided to nineoverten.com for the purpose of this review.
Powered by

Sidelines
Previous Post CES 2013: Dead Trigger 2 Arriving Exclusively For NVIDIA Project Shield
Next Post Vectros (iOS) Game Review: Geometry Wars Meet Star Wars