CES 2013: Dead Trigger 2 Arriving Exclusively For NVIDIA Project Shield
I like how those folks over at MADFINGER Games work, they are constantly pushing the envelope when it comes to mobile games. I've been covering them since 2010 and they've evolved from games such as BloodyXmas and Samurai II, to awesome looking titles such as SHADOWGUN and the original Dead Trigger.
Now, they've announced Dead Trigger 2 over at NVIDIA's CES 2013 press conference and there's a good reason for that, this brand new game is developed exclusively for NVIDIA's Project Shield, a new handheld gaming console from a company primarily known for graphics processors and the Tegra chip powering smartphones. Check out the press release below for further details: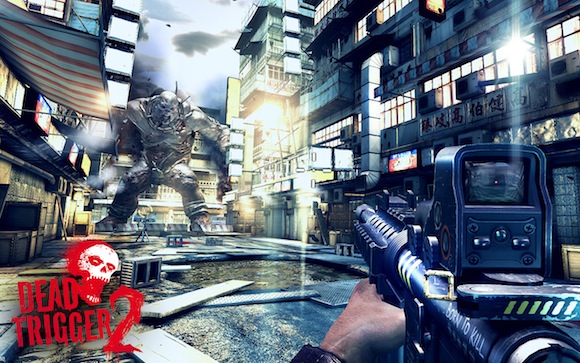 MADFINGER Games, creators of the blockbuster third-person shooter SHADOWGUN and the first-person arcade shooter DEAD TRIGGER, yesterday announced the new game DEAD TRIGGER 2 at NVIDIA's CES 2013 press conference.
During the press conference, MADFINGER Games debuted DEAD TRIGGER 2 with a live demo, exclusively developed for "Project SHIELD," a gaming portable for open platforms – powered by the world's fastest mobile processor, the new NVIDIA® Tegra® 4 and developed for gamers to play whenever and wherever they want.
"SHADOWGUN and DEAD TRIGGER showed how Tegra can redefine mobile gaming on Android and with the unveiling of DEAD TRIGGER 2, we're setting a new standard for mobile graphics and gameplay," said Marek Rabas, CEO of MADFINGER Games. MADFINGER Games garnered worldwide recognition as a leading developer of mobile games, placing key emphasis on next-generation graphics while offering mobile gamers visually stunning experiences expected from consoles.
The first-person arcade shooter DEAD TRIGGER recently reached 14 million downloads and has been featured in Best of 2012 by App Store, is in Apple's Hall Of Fame, and rewarded for Best Technical Achievement and Community Choice at Unite 2012 Awards by Unity. MADFINGER Games has created an amazing handheld experience, optimized for superb performance with added ragdoll physics, volumetric fog, normal maps, specular lighting and realistic water.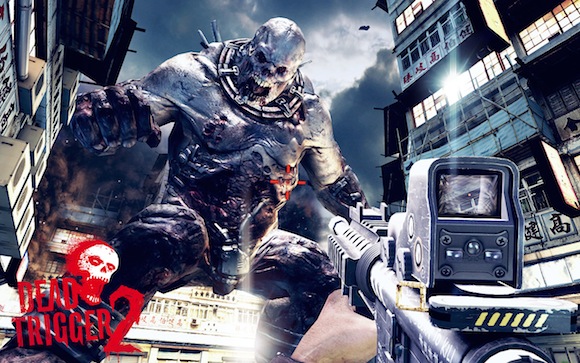 Authored with the Unity development platform, DEAD TRIGGER 2 once again takes aim at the most graphically intense and most entertaining arcade shooters on the market, combining astonishing environments with intense first-person action. "Compared to DEAD TRIGGER, the sequel DEAD TRIGGER 2 is going to be even bigger, better and much more addictive," said Marek Rabas.
DEAD TRIGGER 2 will be released in the second quarter of 2013 on Android and iOS. It will be available on Google Play, featured in TegraZone™, NVIDIA's free app that showcases the best games optimized for the Tegra processor – and also available on the App Store.
"MADFINGER Games continues to be a great partner, having launched a number of amazing gaming experiences optimized for Tegra devices," said Ashu Rege, Vice President, Game Content & Technology at NVIDIA. "DEAD TRIGGER 2 will provide an amazing portable experience as we've witnessed with its debut on Project SHIELD."
Powered by

Sidelines
Previous Post Solarian Tactics (iPhone) Game Review