Last_Defender (iOS) Game Review: Tower Defense, Alamo Style
A very Happy New Year 2013 from me at Nineoverten.com to all you readers out there. It has been a rollercoaster 7 days since Christmas when my wife gave birth to a beautiful daughter. If you are wondering why the lack of updates, well, a toddler can prove to be a handful and represents a steep learning curve :P. Anyways, there's a lot of waiting to be had when you are in the hospital, so in those moments I managed to check out a new Tower Defense title, Last_Defender.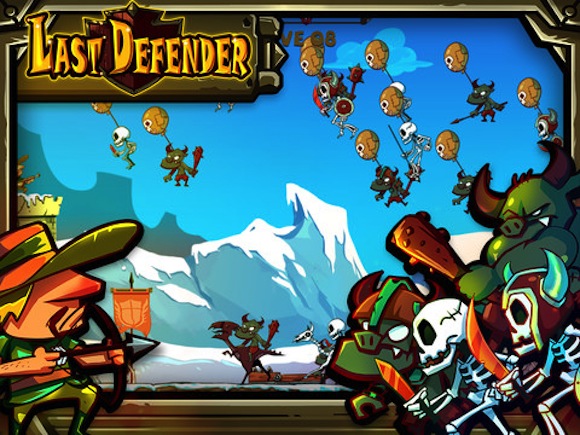 The game, by the folks at Waterise Pte. Ltd. puts players in a last-man-standing, Alamo-type of setting and unlike most TD games where you place your defenses and watch things play out, you are literally the last defender, with a few tricks up your sleeve. Equipped with only a bow, you'll need to shoot down enemy creeps before they bust the gates of your tower. Fortunately for you, the game offers up some form of assistance preparing for and during the heat of battle.
You get to place traps along the route in which enemy creeps take to get to your tower. This can be anything from arrow launchers to bomb barrels. And aside from your trusty bow, you can switch to shooting with a rifle (it's more like a shotgun) from the top of your tower, or throw a giant boulder off the tower to crush them invaders. And one more thing, you get to summon a stone giant AND a dragon to beef up your defenses.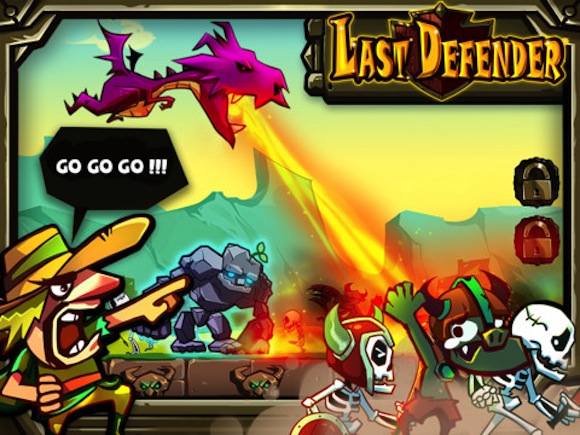 Killing creeps nets you gold coins to spend on placing defenses/summoning creatures so you'll need to be accurate with your bow/gun shots. Your Last Defender character has the tendency to come up with over the top responses whenever you miss hitting a target, which can either add to the humour or ratchet up the tension at the later stage of a wave in any level. Players are rewarded XP points and each gain in level provides points to upgrade your weapons, traps and monsters, from not only a firepower standpoint but also to lower cost and additional bonuses.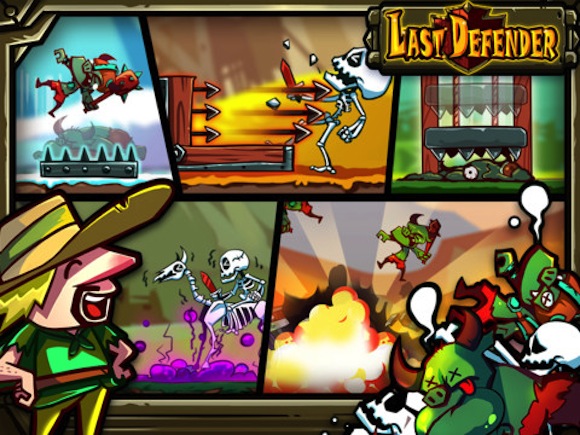 What I really like about Last_Defender is the crazy, frantic gameplay that you don't get from other TD games, and this is one game that rewards the precision of your shots and not the placement of your defenses. The game has all the hallmarks of a freemium title, but there's no need for in-app purchases, which is a refreshing change. Nine Over Ten 9/10 rates Last_Defender at a 4.5 out of 5. HIGHLY RECOMMENDED. You can check out this universal iOS app (for both iPhone and iPad) on the iTunes App Store, going for USD 0.99: https://itunes.apple.com/us/app/last-defender/id576149260?mt=8
A review code was provided to Nineoverten.com for the purpose of this review.
Powered by

Sidelines
Previous Post Merry Christmas and a Happy New Year From Nineoverten.com