Midway Arcade Free Hits The App Store for iOS Retro Game Lovers
 Warner Bros. Interactive Entertainment has just launched a new free-to-play iOS app, Midway Arcade Free, which is a compilation of classic retro Midway titles, for the iPhone, iPad and iPod touch. Players will be able to re-connect and re-master their favorite arcade games on the go with this ultimate collection. Midway Arcade Free comes equipped with Joust, plus four skill-based mini-games, Pool, Air Hockey, Roll Ball and Basketball, all for free.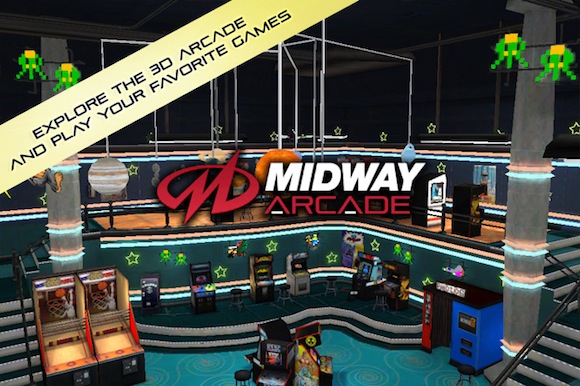 Players also have the option to purchase additional Midway classics through In-App Purchase. The extra fun will be available through four distinct Game Packs which are as follows:
Guns & Glory Pack: A.P.B., NARC, Total Carnage
Fantasy & Magic Pack: Gauntlet I, Gauntlet II, Wizard of Wor
Spy & Espionage Pack: Defender, Spy Hunter
Score Attack Pack: Arch Rivals, Rampage, Root Beer Tapper
Players can compete against their friends, earn achievements and dominate online leaderboards. For an authentic retro experience, Midway Arcade Free is compatible with iCade, the retro arcade-style cabinet for iPad.  The miniature wooden cabinet is perfectly sized for iPad, and connects via Bluetooth to a full-sized joystick and buttons for a genuine arcade experience.
The Midway Arcade App is available for free from the App Store on iPad, iPhone and iPod touch or at www.itunes.com/appstore. The Game Packs are available for $0.99 each through In-App Purchase.
Powered by

Sidelines
Previous Post Appy Entertainment Launches New iOS Title, Animal Legends, For FREE!
Next Post The 99Games Thanksgiving Giveaway 2012 – Come Get Some iOS and Mac Promo Codes!