(Sponsored Post) Get Your MLB Betting Tips at MLBPredictions.org
I'll be heading up north to Penang this weekend for the Allianz Penang Bridge International Marathon, running in what would be my third marathon event. This will be the last chance for us runners to run the Penang Bridge and for us who are running the Full Marathon (42KM), we'll be running the entire length of the bridge TWICE. It should be interesting as the last time I ran on the bridge, it was for the half marathon and we only ran up to mid-span before turning back.
Talking about sports, stranger things have happened on Nineoverten.com but I see a deluge of Major League Baseball-related gaming news, even though its on the off-season now. We've got the most realistic baseball simulation game OOTP 13 on a discount, so that's something to pick up to tide over the months of waiting before the 2013 season starts in March 2013 (that's a pretty darn long wait if you were to ask me).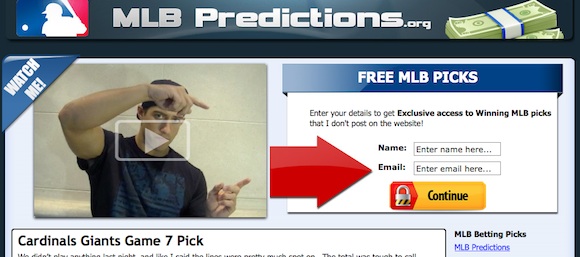 If you are betting person, check out MLBPredictions.org. It's run by Kevin McClelland, an avid sports fan who uses the website as a platform to dispense advice for interested MLB bettors, this includes what picks to choose, and a member-only 5-star picks section. For a layman like me, I find the website to be an excellent repository of information, betting wise, with tips on betting strategies, odds, and the types of bets available.
With regards to Kevin's 5-star picks section, he does have a pretty good track record. He was 15-9 for the 2012 season and 22-5 for the 2011 season and I guess all that research he conducts does bear fruit. So if you want to learn more about MLB betting, do check out MLBPredictions.org and drop Kevin a line.
Powered by

Sidelines
Previous Post Fiendishly Difficult Hairy Tales Dashes onto Desura and Mac Store for Digital Download
Next Post New Game: Prepare For The End Of The World By Building Your Bunker in Doomsday Preppers (iOS)