GAMEVIL To Announce 30 New Titles at G-Star 2012
I wonder why the likes of EA hasn't bought over South Korean mobile games developer  and publisher GAMEVIL. That company's so large that they are having a huge presence at G-Star 2012 at the BEXCO Convention Centre in Busan, South Korea. The theme for the expo would be "Gaming in a Smartphone World" and get this, there will be 60 booths, 50 of them dedicated to mobile games whereby players can play and view demos of during the 4-days conference.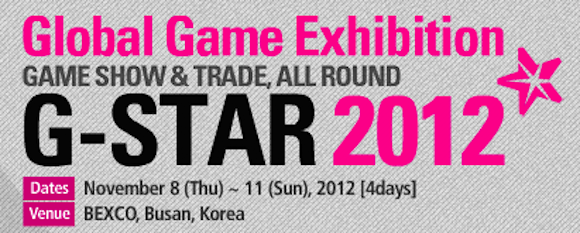 As reported in their blog, a total of 30 new games will be announced during G-Star, this includes a number of internally developed games as well as third party published titles. These games cover the a wide gamut of genres, including social network games, sports, strategy, fighting, adventure, RPG and arcade.
This includes the successful social Facebook title, Train City, a new photorealistic 3D baseball game, Two Outs Bases Loaded, 3D MMORPGs Legend of Master Online and Legends of Gaia, and new games for hit franchises, such as Baseball Superstars 2013  and Zenonia 5.
Through the announcement of their unreleased games at G-STAR 2012, GAMEVIL will continues to embark on their journey as leading mobile games publisher and developer. GAMEVIL continues to pursue forging new relationships with indie developers through their $10M Partner Fund, ongoing collaborations with KOCCA, as well as internally developing high quality mobile games.
For more details, check out their blog post over here:https://us.gamevil.com/blog/2012/10/31/1252/
Powered by

Sidelines
Previous Post Unreal Powered Real Boxing (iOS) Gets Players To Box Thanks To Kinect-Like Controls
Next Post Frontline Tactics Arrives For iOS Devices, Plays With Windows and Mac Versions of the Game