Spacetime Studio's Arcane Legends Introduces Pet Companions
If you play MMORPG on the PC, you would be no stranger to having pets accompany your player character on quests. Now, Spacetime Studios is bringing that desktop RPG staple to their up-and-coming sword-and-sorcery action title, Arcane Legends, developed for multiple mobile and desktop platforms. Check out the rest of press release for more details: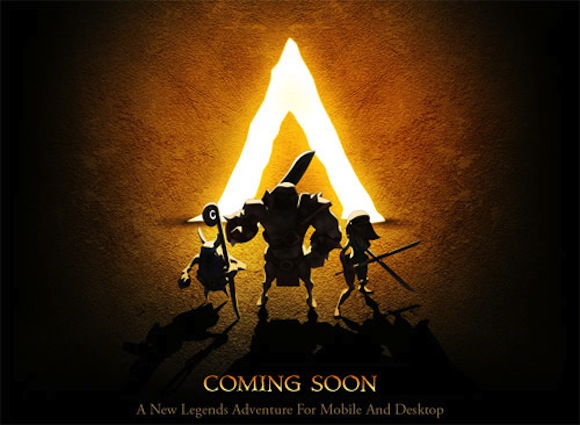 In the world of Arlor, the setting for Arcane Legends, players will collect a stable full of magical and ferocious pets to aid in their adventures. These powerful companions are not just cosmetic collectibles or a trivial side game. Each pet fills a crucial role by engaging in combat, performing various actions based on their skill sets and granting a unique bonus. Pets also increase in power as a player progresses through the game.
Players need to weigh the merits of each pet's combat abilities and bonuses to determine which one fits their play style. Companions do anything from attacking enemies to party support like buffing allies and gathering loot. For instance, dragon pets soar around his master, swoop down on enemies and blast them with arcane fire-balls while providing fire-protection.
There will be approximately 40 pets with a wide variety of behaviors and skills at launch. The Spacetime team plans to introduce a steady stream of additional pets in future expansions similar to their live update activities in the other Legends games.
"The inclusion of a meaningful and fully interactive pet system is a major step for the mobile MMO genre," said Gary Gattis, CEO, Spacetime Studios. "We set out to create an emotional relationship with a significant gameplay mechanic. In Arcane Legends, pets are a major aspect of the character's identity, growth and capabilities."
The previous Legends titles — fantasy Pocket Legends, sci-fi Star Legends and horror Dark Legends — have been downloaded more than nine million times, making it the world's largest cross-platform mobile/desktop MMO franchise. Information about Arcane Legends can be found at: https://www.spacetimestudios.com/content.php?416-Arcane-Legends
Powered by

Sidelines
Previous Post Apple's New iOS 6 Maps App Is A Work In Progress, Presenting the Maps + Google Places Hybrid
Next Post Dead End (iOS) Game Review: Go Bonkers Killing Zombies