Batman: The Dark Knight Returns – Part 1 Movie Review
16 years ago, Frank Miller came up with a limited series comic book for DC Comics, a four-parter which when compiled together was known as Batman: The Dark Knight Returns. It was truly an amazing piece of work and the influence can be seen in the latest Batman movie, The Dark Knight Rises. The comic book series tells of a later age Bruce Wayne, older, jaded and having given up the mantle of the bat.
A slew of crimes, perpetrated first by a seemingly cured Harvey Dent and then by gangs known collectively as the mutants prompts him to go back on the streets as the Dark Knight. This leads him to even more confrontations, with the Joker and then, ultimately, Superman.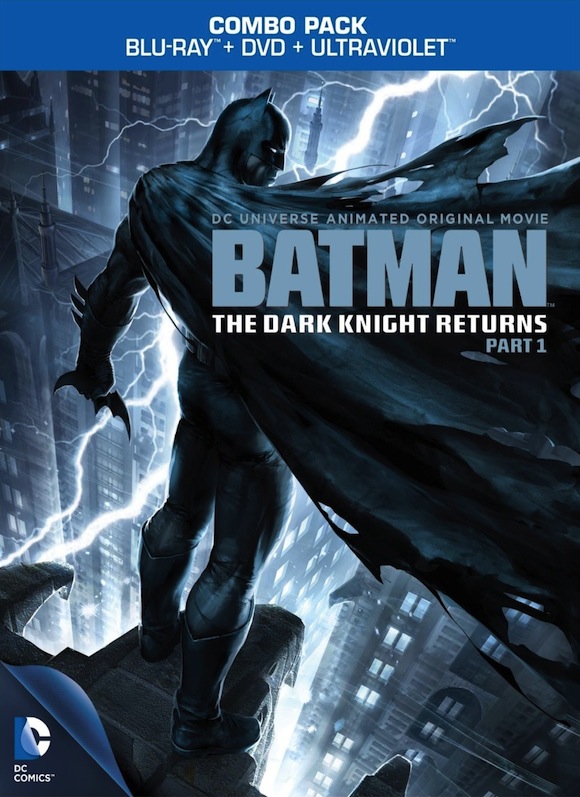 I have the graphic novel sitting on my bookshelf and having gone through it more than a dozen times, it's in my opinion that it is only fitting The Dark Knight Returns gets its own movie. Having said that, DC (God bless whoever who initiated this) has just released the animated movie Batman: The Dark Knight Returns – Part 1. I've watched the movie, and it's a faithful rendition of the comic book, almost frame-by-frame with some changes here and there. The key difference here is that much of internal monologue is gone but fans would have no trouble imagining that when they are watching the movie.
Frank Miller's signature art, which can be seen also in the graphic novel 300, is replaced with a combination of computer graphics, cel-shading and a whole lot of art style from the Justice League and Batman: The Animated Series. I wouldn't say it has the fluidity and level of detail as one of the animated shorts in Gotham Knight, but the animation is more than adequate for the movie.
As a change, fans will get to see Mr Alex Murphy/Robocop himself, Peter Weller, as the voice actor for Bruce Wayne/Batman. Occasionally I felt that Robocop was the guy under the cowl but Peter Weller does a great job with a refreshing take on Batman's voice. You should really watch the mutant interrogation scene on top of the tall building…that's Robocop doing Batman!
This 1 hour 15 minute movie ends just as Batman ends the mutant threat and the Joker wakes up from his catatonia in the common room(!) of a low-security psych hospital (!)….and his first words are: "Batman…..Darling…!" I can't wait for the Part 2! In the mean time, Batman: The Dark Knight Returns – Part 1 gets a 5 out of 5!
Batman: The Dark Knight Returns – Part 1 is available on Amazon.com for a discounted price of USD 16.99, check it out over here.
Powered by

Sidelines
Previous Post iPhone 5: Playing Catch Up
Next Post Icarus X, FMX Riders, Bounty Racer Updated to Support iPhone 5 16:9 Resolution