Penny Time (iPad) Game Review: Totally Rad!
Australian skateboarding company Penny Skateboards has been around for quite some time but it didn't across (to me at least) as a company that would tie up with indie developers IV Motion to come up with their first iOS game, titled Penny Time. And what a surprise it turn out to be, this skateboarding (naturally) game is actually pretty awesome.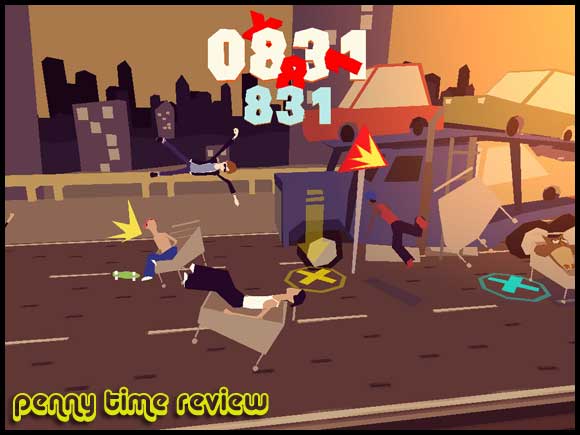 The game combines 3D platforming, skateboarding, rhythm-based gameplay with cell shaded graphics to create what I would dare say a classic on the iPad that would give anything else on the platform a good run for their money. The player's character skateboards through levels in which people and objects are stuck in freeze time; this itself lends a surrealistic feel to the game and with plenty of obstacles abound, players will need to ollie, slide and hippie jump (is that what it's called?) their way around on their skateboard.
The timing of all the actions are rhythm-based, so in situations where the action gets really busy, here's a tip: do really on the rhythm to time your actions. Having said that, the game's soundtrack is totally awesome and I would recommend a good set of ear/headphones to play the game (a pair of Grado SR-60 cans would be just nice). The later levels are DIFFICULT and you'll need a combination of practice, skill AND luck to succeed (a good sense of rhythm helps also).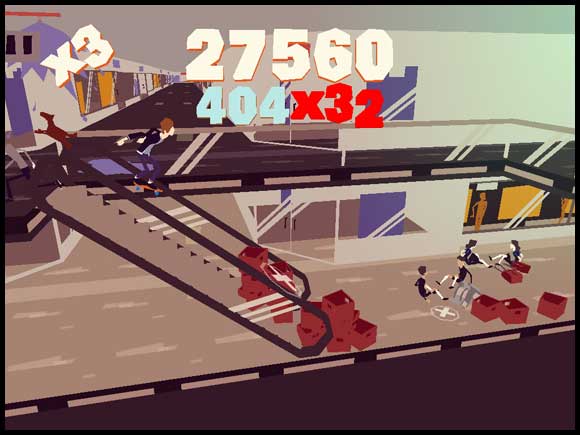 Having said all that, Penny Time gets a 5 out of 5! If there's one skateboarding game that you should get, it should be Penny Time. The game is available on the iTunes App Store for a meager 99 cents. IV Motion is planning to support the game with more FREE downloadable content and that's always commendable IMHO.
A review code was provided to Nineoverten.com for the purpose of this review
Powered by

Sidelines
Previous Post This Week in Comics: Green Lantern, Detective Comics & Silk Spectre
Next Post Disney's Temple Run: Brave and Thor: Son of Asgard (iOS) Go For Free For A Limited Time