Indie Horror Adventure Game Alpha Polaris (PC) Goes To Retail
Good news indie fans, Merge Games are bringing their indie horror title Alpha Polaris to retail this August 31st 2012. The game was nominated for the Best Adventure Game category during the 2012 European Game Awards and has since received favourable reviews. Alpha Solaris' immersive storyline takes players on a journey through stunning snow and mountain visuals with polar bears….but keep in mind that this is a horror adventure game that will scare and intrigue players alike.
Here's a summary of the storyline: In the midst of the snowfields of Greenland lies Alpha Polaris™, an American oil research station. High above, the ion storm of the century is gathering, bringing about a strange intermixing of reality and night terrors. It is up to Rune Knudsen, a Norwegian biologist, to take on a desperate struggle against fear and death, and to face the primordial force lurking beyond the veiled sky.
Check out the horror-ish box cover below: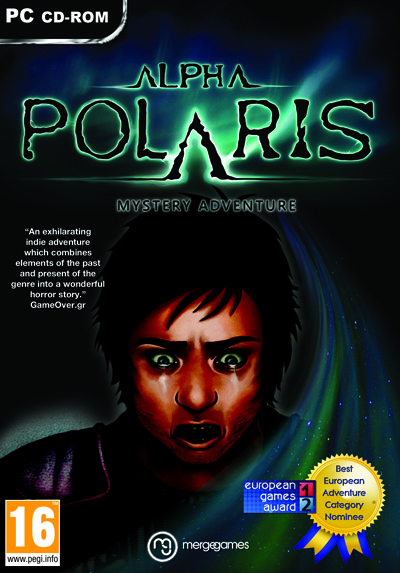 Powered by

Sidelines
Previous Post Nasa Themed MMO Now Known as Starlite
Next Post No Objections: Phoenix Wright: Ace Attorney Trilogy HD Coming Soon For iOS Devices