Nasa Themed MMO Now Known as Starlite
Interesting, NASA has an MMO in the works and the folks at Project Whitecard are working to deliver Starlite, formerly known as Astronaut: Moon, Mars and Beyond, by the end of 2012 in the form of a beta. Piqued? Read the following press release for more details: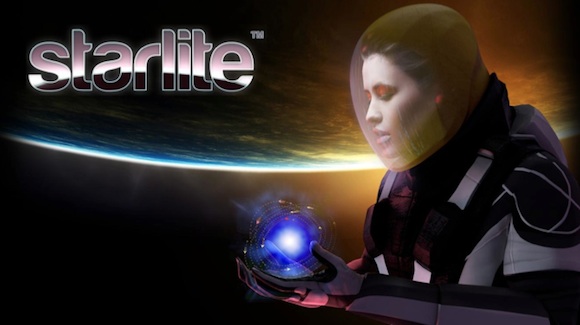 Project Whitecard Studios Inc. announced today that the NASA-themed online game formerly named Astronaut: Moon, Mars and Beyond will now be known as Starlite. Starlite is an adventure game focused on mankind's future missions into the outer reaches of the solar system, this time to stay. The game will feature mission-based space exploration, career advancement and awareness of Science, Technology, Engineering and Mathematics (STEM). The game is being privately funded and developed in accordance with a "Space Act Agreement" with NASA Learning Technologies.
Project Whitecard Studios Inc. will enable delivery of Starlite on browsers and mobile-based platforms enabling users to play from virtually anywhere and recently announced a collaboration with MindArk, developers of Entropia Universe.
Khal Shariff, CEO of Project Whitecard Studios Inc.says: "'Starlite was chosen as a name because it serves two purposes. Firstlyand creatively, it conveys the idea that the solar system is still the 'undiscovered country,' and that space-farers of the future will experience the loneliness, the excitement, and the necessities of survival where sometimes all you have to guide you are the solace and guidance of the stars above, and indeed, around you."
"Secondly, Starlite is a much more manageable length of name. Although the sentiment and the phrase "Moon, Mars and Beyond," is echoed throughout the adventure, 'Starlite' as a name and brand extends itself to this and our other related projects, such as the 'Starlite Digital Badges' made in conjunction with NASA. It also gives focus to the 4-pointed star as a motif borrowed from NASA and extends it to adventurers in the imagined future of our game."
A beta level is expected before the end of 2012. For more information, please visit https://www.starlitegame.com
Powered by

Sidelines
Previous Post Ghostbusters: Paranomal Blast (iOS) Game Review: Watch Out For Things That Go Bump In Your Room
Next Post Indie Horror Adventure Game Alpha Polaris (PC) Goes To Retail