Do Not Leave Home Without It: Dubai 2012 Travel Guide (iPad)
I've been to Dubai back in 2007 and 2008 and I absolutely love that city. From dune-bashing in the desert, sun-bathing at Jumeirah beach, visiting the souks in Old Dubai or the huge brand new shopping malls that have come to define Dubai as larger than life (I stayed nearby the Mall of the Emirates, with Ski Dubai right at my hotel window), there are so many things to do there.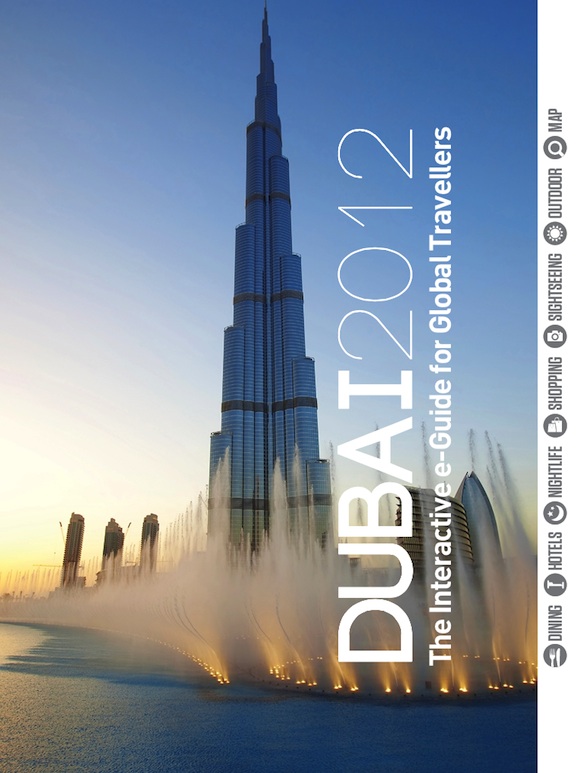 If you are in Dubai for a visit, be sure to check out Leading Brands Publishing's Dubai 2012 app; it's a beautifully made and informative travel guide app to the city built for the iPad and optimized as well for the new Retina Display iPad. Check out the app's description on the App Store:
Dubai 2012 is a feature-rich digital travel book for the iPad. Packed full of information about the hottest restaurants, trendiest bars and most luxurious hotels, Dubai 2012 gives savvy travellers unique insights into this bustling city through video and web features. With Dubai fast becoming one of the world's premier tourism, business and transit destinations, a truly useful and stylish travel guide is needed to get around this city which has limited street addresses.
The Dubai 2012 e-guide offers quick and simple navigation through hotels, dining experiences, nightlife, shopping, sightseeing and outdoor adventures, along with a map with points of interest; perfect for visitors to Dubai whether it's for a few hours, days or weeks. Dubai 2012 is a new generation travel guide; at the touch of button readers can watch select pop-up videos to experience local activities like a trip down the creek on an abra (tradition boat) or get a view inside a shopping mall, giving them the choice to decide where they really want to spend their time.
Not only designed for tourists, the guide offers Dubai locals a chance to explore restaurants and attractions that are slightly off the beaten track. Showing expats and locals that there are plenty of options to explore other than the usual places and giving a fresh perceptive to readers which live in the U.A.E. Dubai is a city that is known for its fast pace of life and Dubai 2012 captures this energy through its use of videos showing the city in motion.
Embedded hyperlinks in the travel guide make it an invaluable tool for visitors to easily plan and book many of the exciting activities Dubai has to offer. Dubai 2012 will be updated with the latest in locally filmed and promotional videos so that readers will always have a view into the city.
Dubai 2012 is available on the iTunes App Store: https://itunes.apple.com/us/app/dubai-guide-2012/id520409042?mt=8
Powered by

Sidelines
Previous Post Miner Wars 2081 Official Soundtrack Released For Sale
Next Post This Week in Comics: Bloodshot, Green Lantern, Green Lantern Corps, Red Hood and the Outlaws, Rorschach