Miner Wars 2081 Official Soundtrack Released For Sale
Remember the old PC classic Descent? It was one heck of a shooter which allowed for six degrees of freedom. Even though it was confusing at first, I really enjoyed the shareware version and somehow gotten a hold of the pirated full version from a school mate :P. Piracy would be the last thing on Prague-based Keen Software House very own 6DOF 3D shooter titled Miner Wars 2081.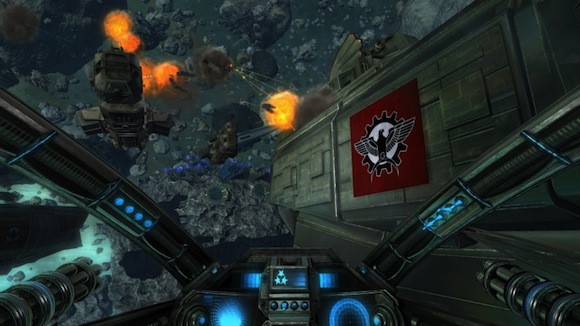 The game, which features players controlling advanced mining ships in an open world asteroid belt area is set to be released in Q3-Q4 2012. However, the soundtrack, composed by award-winning composer Karel Antonin, along with Marek Mrkvicka, is now available for sale! Be prepared to be swept away on majestic space flights, experience the chill of the deep space void and listen to the songs of lonely space travelers!
Interested? You can purchase the soundtrack right over here: https://www.minerwars.com/Store/Index.aspx?o=add&c=1&p=6 or check out the demo right above.
Powered by

Sidelines
Previous Post Capcom Debuts New IP Remember Me (PS3, Xbox 360, PC)
Next Post Do Not Leave Home Without It: Dubai 2012 Travel Guide (iPad)