This Week In Comics: Uncanny X-Force, Ultimates, Green Lantern, The Dark Knight, Batman Incorporated, Comedian
Following the decimation of the team in issue #27, the X-Force team takes a leap of faith (with some really nifty work by Psylocke) 30 years into the future in Uncanny X-Force #28 in chapter 4 of Final Execution. You may say that I've got an X-Force bias, but in my defence, I would say that this is one of the best running series out there at the moment. The plot is kind of like Inception as it goes deeper, moving away from the assault from the Brotherhood into the future where it actually "works" for them.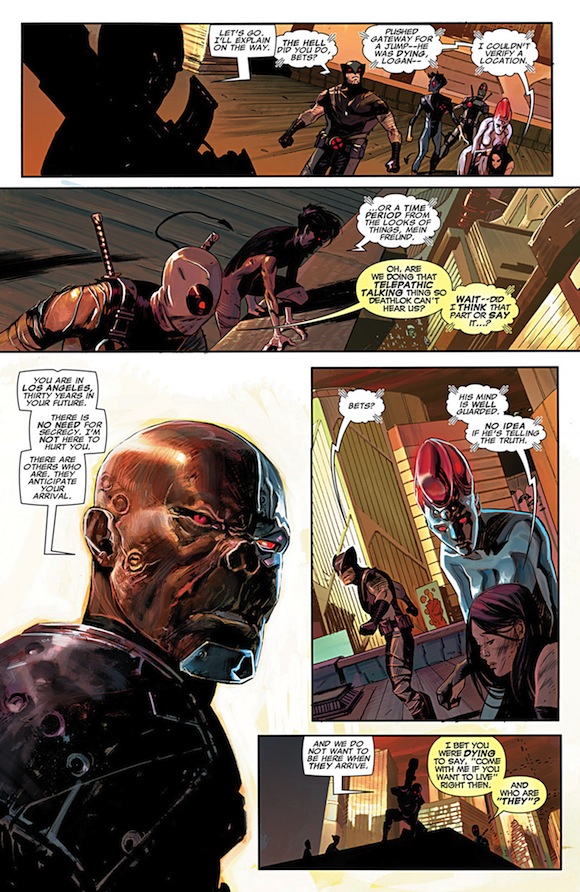 Betsy, with all that has been going on in her head recently makes the ultimate sacrifice to prevent a seemingly utopian future which is ruled by surviving members of X-Force adopting an extreme version of their doctrine of preventive kills. Very riveting stuff this X-Force #28. It gets a 5 out of 5.
With that 450-pound gorilla out of the way, so here's a question, tell me, what's going to keep a good man like Captain America down? Nothing especially when America (at least the Ultimates Comics version) is in tatters. Ultimate Comics: Ultimates #13 sees a reunion of the old Ultimates gang (read:surviving) of Cap, Thor and Tony Stark as they now face a challenge of taking back the states that have seceded from the United States. Nothing interesting in this issue though, it's a little ho hum for me. 3.5 out of 5.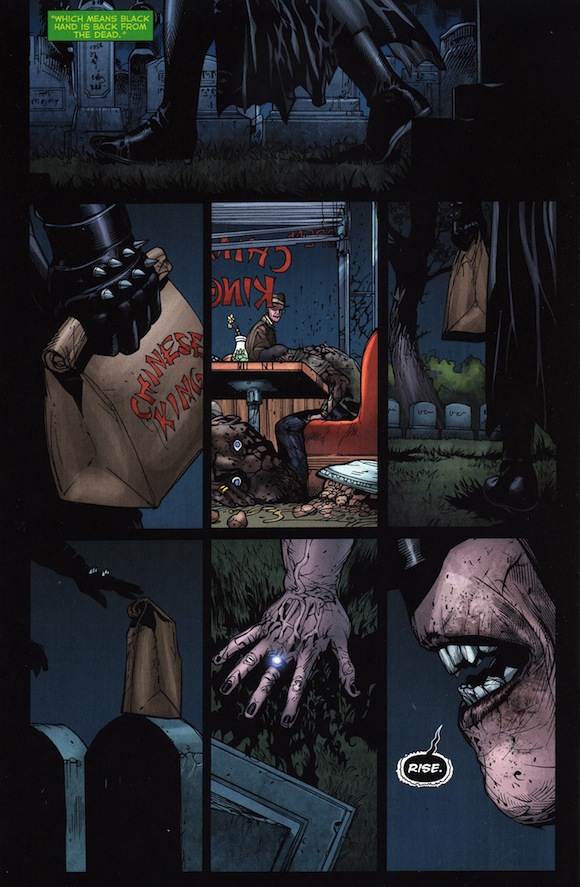 Hal Jordan and Sinestro got a bigger problem in their hands than the Indigo Tribe as the creepy Black Hand starts raising the dead in Green Lantern #11. Following the events of #10, that necrophiliac managed to break free of the Indigo Tribe's hold, get back to Earth, raises his dead family and starts plotting for an all new Black Lantern Corps. You can trust the two Green Lanterns to break up the party as they inadvertently teleport to his location. LOL. 4 out of 5.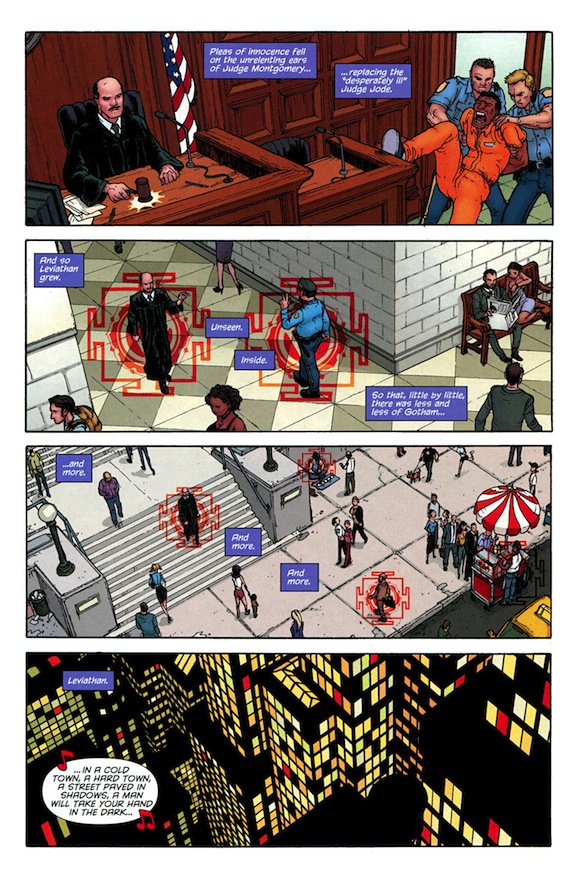 Grant Morrison's Batman: Incorporated #3 sees the return of Bruce Wayne's underworld alter ego Matches Malone, but before that, the poor guy can't get a break as finding out the city wasn't his in the first place (in the Court of the Owls storyline), now Gotham is infiltrated by plenty of agents from Leviathan and the Assassins League. But no matter, Batman can take it but there's plenty at stake as Robin is a walking, breathing target for his mum. 5 out of 5, one the best books from DC so far this week. You got to hand it to the man, Alfred is tending to a freaking cow in this issue.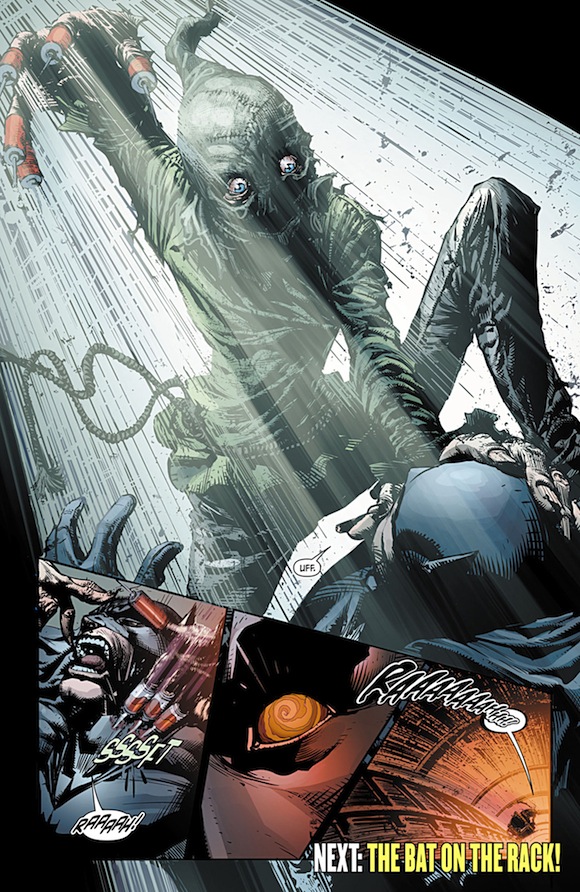 Batman: The Dark Knight #11 sees Batman falling into a trap setup by the Scarecrow as he is searching for Commissioner Gordon. This straightforward book is nothing more than a setup for issue #12, it would be interesting to see Batman go bonkers for the umpteenth time. When are the villians of Gotham gonna get this into their heads: There's nothing crazier than dressing up as a Bat at night and punching out people. 4 out of 5.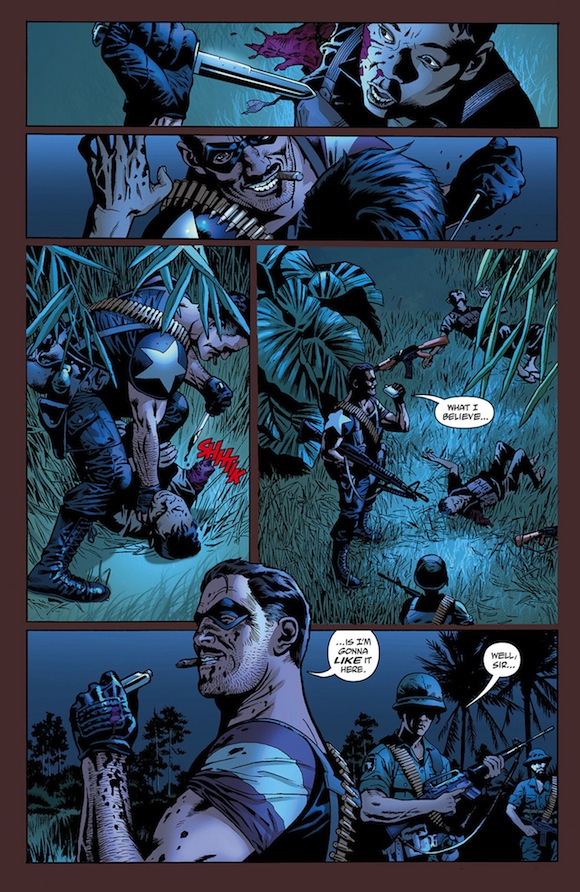 OK, last but not least, Before Watchmen: Comedian #2 explores the Comedian's exploits during the Vietnam War, doing what he does best, killing people in the worse possible way and having fun at the same time. Gotta love the character and the whole setup, especially at the beginning where he is talking to what seems to be Franklin Roosevelt at a Muhammad Ali boxing match. If the Silk Spectre series explored the hippie/swinging side of the 60s, Comedian exposes the big bad and ugly underbelly of that era. 5 out of 5, simply awesome.
Powered by

Sidelines
Previous Post Neo Geo Classic Shmup Blazing Star Released for iOS and Android
Next Post Coca-Cola's Crabs & Penguins Released On Google Play For Free