Coca-Cola's Crabs & Penguins Released On Google Play For Free
Remember the Coca-Cola game that we showcased last month for iOS? Well good news for you Android users, Coca-Cola's Crabs & Penguins has gone live on Android and is now available for download! The game was created by Coca-Cola's Content Factory and Ember Lab and is an epic oceanic adventure that tells the story of friendship and bravery.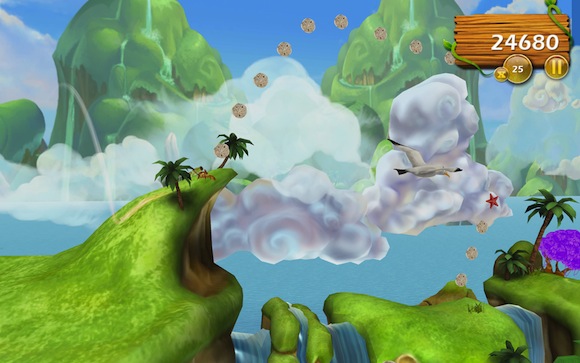 Players must take on the role of Hero Crab and guide him from a tropical paradise through shark-infested waters, full of sunken pirate ships and other dangers, into the frigid and treacherous waters of the arctic north. Upon reaching the north, the Hero Crab returns a lost ball to a friendly colony of penguins that show their gratitude by giving him a Coca-Cola bottle for his return journey. Featuring cinematic and gameplay elements within impeccably rendered 3D graphics, Crabs & Penguins is a heartwarming and engaging experience, provided free to fans by Coca-Cola.
Click here to grab the game on Google Play now.
Powered by

Sidelines
Previous Post This Week In Comics: Uncanny X-Force, Ultimates, Green Lantern, The Dark Knight, Batman Incorporated, Comedian
Next Post The Humble Music Bundle Features Valkyria Chronicles, OK Go, Jonathan Coulton, Christopher Tin, MC Frontalot, They Might Be Giants