This Week in Comics: Batman, Uncanny X-Force, Captain America, The Walking Dead and Bloodshot
SDCC might be going on now (wished I was there, someone please send a Court of the Owls to my address :), but folks, don't forget that we have an amazing bunch of comic books released this week. Regardless whether is it coming from DC, Marvel, Valiant or Image, there seem to be an overarching theme for this week's crops…namely beatdowns.
Lets start with DC. Batman #11 brings a satisfying end to the Court of the Owls storyline, with Batman persevering against all odds in the fight against Lincoln March. The Caped Crusader had to put up with a high tech suit and plunging from extreme heights before getting rid of that madman. The issue also puts to rest (somewhat) the whole idea that LM is Bruce's brother. The dude's too messed up and has gotten to messing with Bruce's head. 5 out of 5.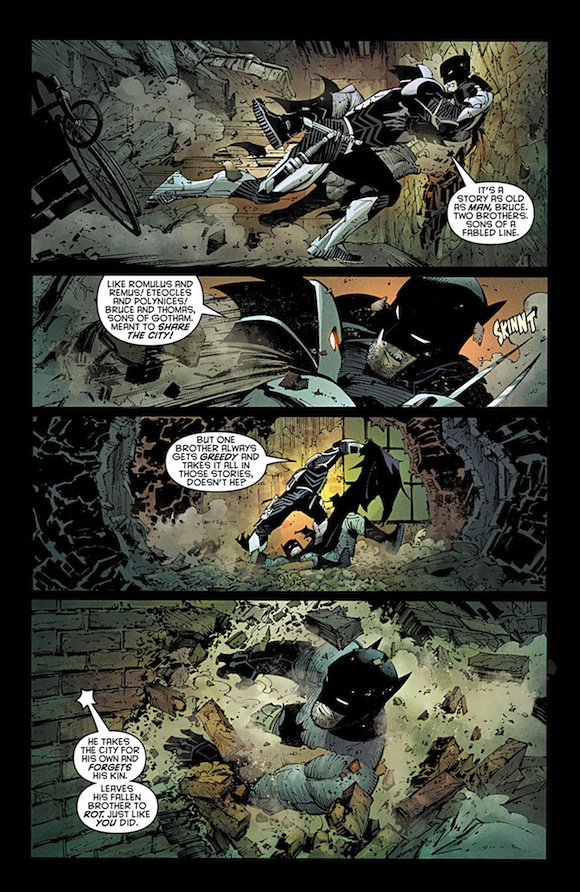 In Batman and Robin #11, the dynamic duo's latest enemy seems hell bent on striking fear into the citizens of Gotham (as if they don't have enough in that madhouse of a town already), by using what else but the bat logo! Yup, to branding policemen with the logo (ouch) to blowing up buildings to show the bat insignia (which pisses Batman really really off), Terminus is pretty crazy as Gotham's villains come by. The issue starts on a funny note though, as Damian Wayne lays it down on Jason Todd and gets his mask as a souvenir (see issue 10 on what sparked this off). 4.5 out of 5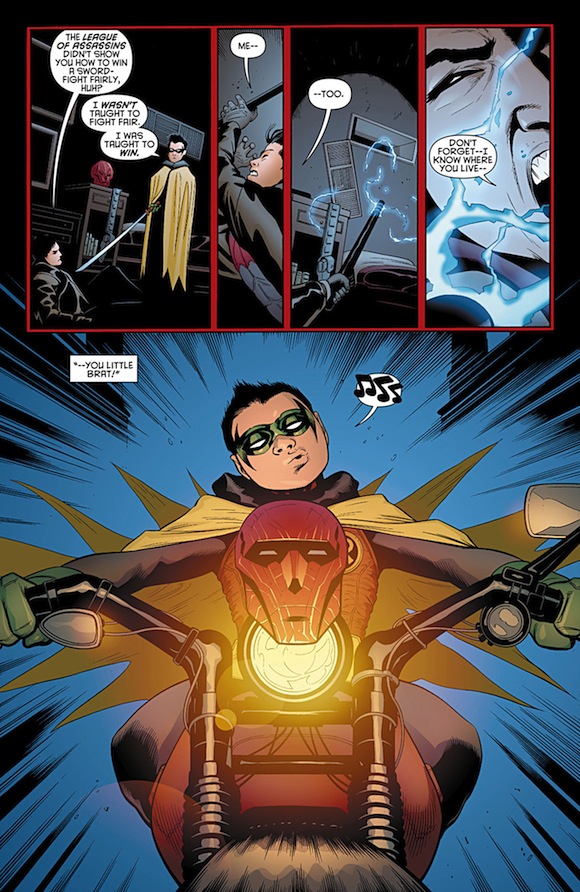 By the way, speaking of Batman, I'm watching the first screening on the 17th next week. What about you guys? Also, I read some SDCC news that the Joker is poised to make his comeback on Batman issue 13, and he's looking forward to destroying the Bat Family. Question, how does Mr J get his face back? Wouldn't it be all leathery? Yuck, but welcome back Mr J. We've been missing you and that crowbar of yours.
Alright, unto Marvel. As you probably have noticed, we are big fans of X-Force over here at Nine Over Ten 9/10. And guess what, Remender's Uncanny X-Force #27 is the cream of the crop for Marvel's releases this week. The trashing of Wolverine's X-Force by the Brotherhood continues as one of the members bites the dust (but not before mounting a heroic rescue of another member), and the poor chap cannot misdirect his way out of it. You'd probably can guess who is he by now. 5 out of 5.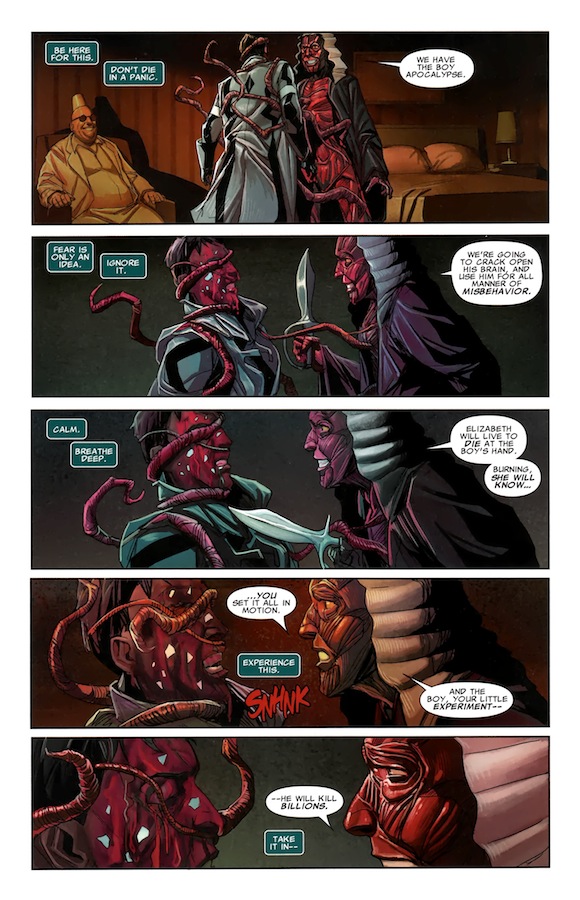 In Captain America #14, Cap is pitted against a stronger, faster foe and has his girlfriend save his ass by shooting the bad-guy (who turned out to be a friend) in the back. Poor Cap, next issue Hydra is gonna get it. 4 out of 5.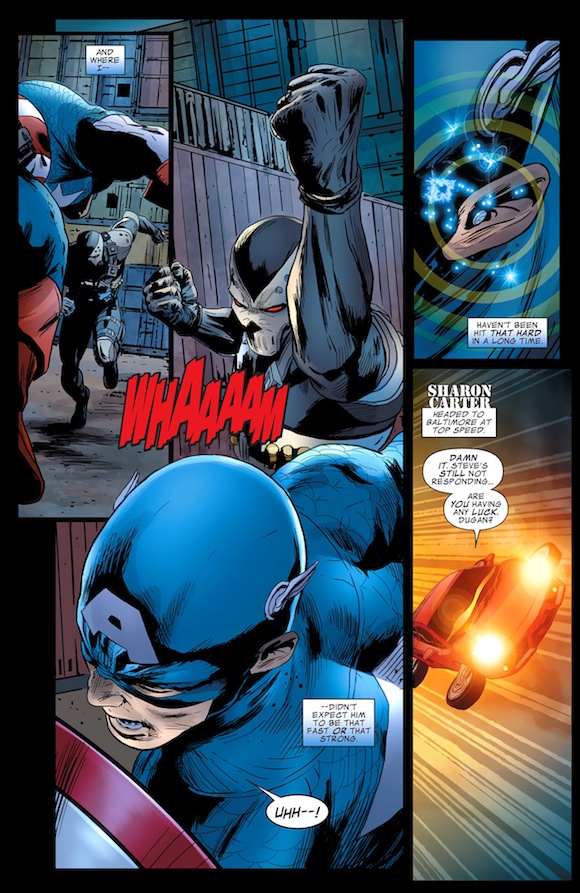 I read somewhere that someone asked Robert Kirkman at SDCC on why can't some of the happier characters in The Walking Dead seem to have short shelf lives. He must be referring to The Walking Dead issue #100 as the crew has made enemies with a really sadistic fella and his own, much larger gang. Seeing one of the members bludgeoned with a baseball bat should set them off for a pensive issue #101, and everything should explode in #102. 4 out of 5!
Valiant's Bloodshot #1 is as bloody as a comic book title can get. Here's a hero that needs to be shot up in order to make  him relevant, and the book doesn't disappoint with all the hyperviolence going on. 4 out of 5.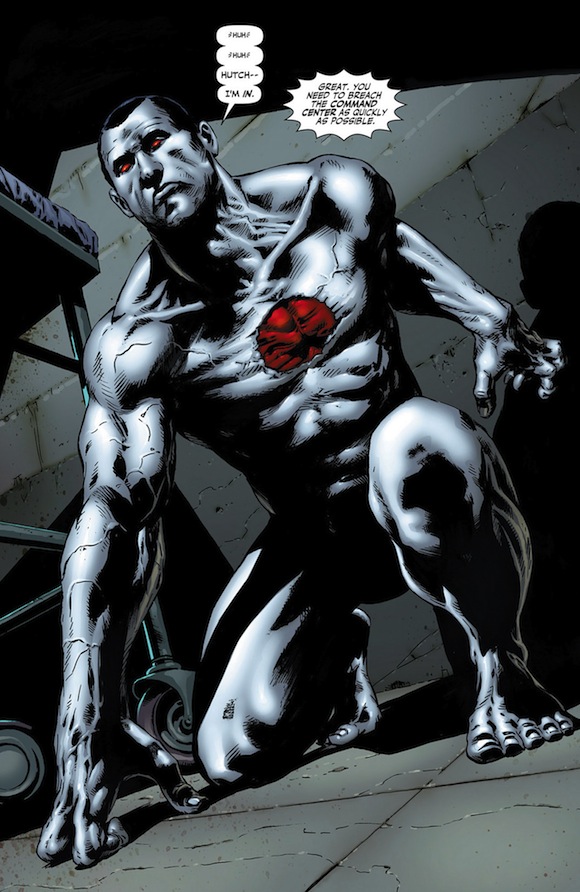 Powered by

Sidelines
Previous Post Edna & Harvey: The Breakout Heading for the iPad in August 2012
Next Post Men's Health & Shape Night Run 2012 Race Report: We Ran Putrajaya….Pretty Quickly