Batman: Earth One Book Review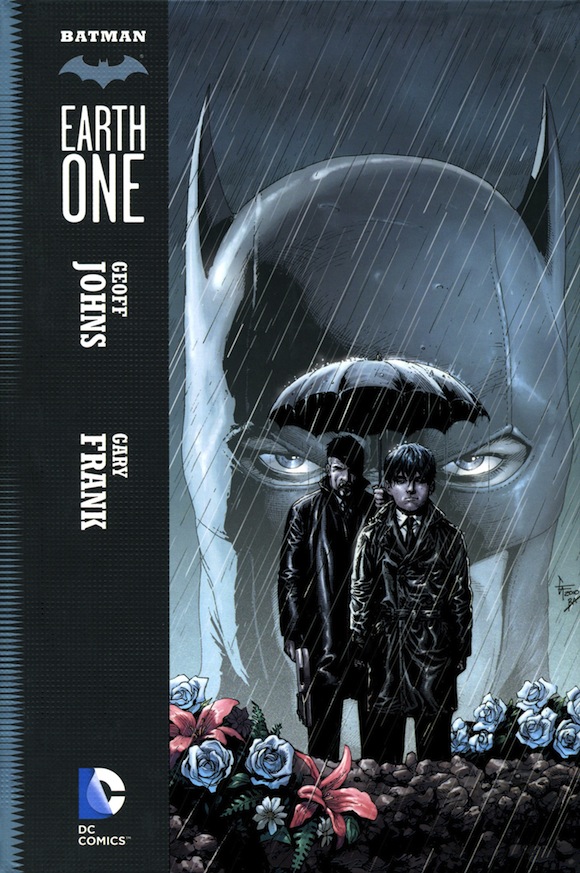 I just finished reading Geoff Johns' Batman: Earth One and I must say, it is fantastic. The storyline is an unexpected take on Batman's origins, it feels fresh as almost every notable character gets a fresh take and I'm really appreciative of what Mr Johns has done here. As an origin story, Batman: Earth One never fails to remind people that Gotham is a crazy place and it changes the people living within it.
Here we get to see an all too human side to everyone. For the first time, Batman's cowl doesn't come with the white covers that shield the eye slits. This time you get to see Bruce Wayne's eyes and it turns the whole idea of "Batman as the bogeyman" on its head, and instead, you have a mortal being, fallible, capable of feeling fear, pain and despair…and stunningly, equipment failure. LOL.
Another key character that gets an amazing transformation is Harvey Bullock. In Batman Earth One, he is a hot shot Hollywood detective reassigned to Gotham City. Like Harvey Dent in The Dark Knight, the madness that is Gotham and his first major case transforms him from boy wonder/white knight to the alcoholic detective who has seen too much. The characterization is just so spot on.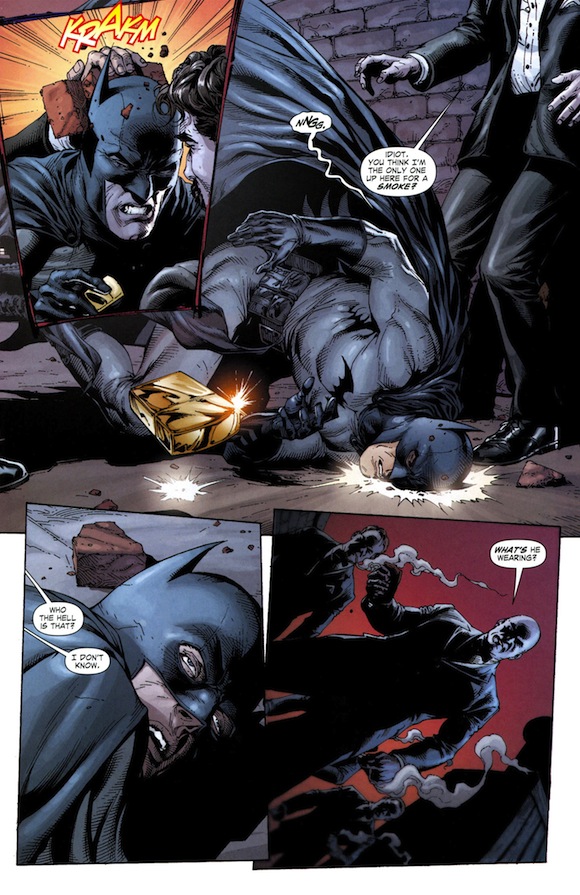 The coolest part of the book has to be the art by Gary Frank. This book is a joy to behold. There are plenty of details, especially on outdoor panels and the characters look really expressive (just take a look at Batman's eyes through the slits). Batman: Earth One gets a 5 out of 5! With DC having such a gem of a Batman story, will they be able to make it two for two with the release of The Dark Knight Rises later this month?
I really hope so, if there's any character that can pull it off, it would be Batman. Judging by how Christopher Nolan and Christian Bale has performed in the past, the movie should be a fitting end to the trilogy. I can't wait for July 17th to come (having gotten tickets to the premiere, since a client of mine is sponsoring the screening). Stay tuned to Nineoverten.com for the review of The Dark Knight Rises!
Grab the hardcover Batman: Earth One over here on Amazon.com
Powered by

Sidelines
Previous Post Cuboid: 3D Puzzle Game (iOS) Game Review
Next Post Magic Piano (iOS) Game Review