TEETHING (iOS) – An Adorable Game About Looking After Your Teeth
Indie developer William Robinson just dropped me a line on his new iOS game, TEETHING (At first glance I thought the e-mail was an invitation to a dentist…) The game is a throwback to vintage video games with its pixelated graphics, chiptunes music and all that good stuff. According to him, the game features tight gameplay and charming graphics, which I'm inclined to agree, judging by the screenshots and the awesome trailer.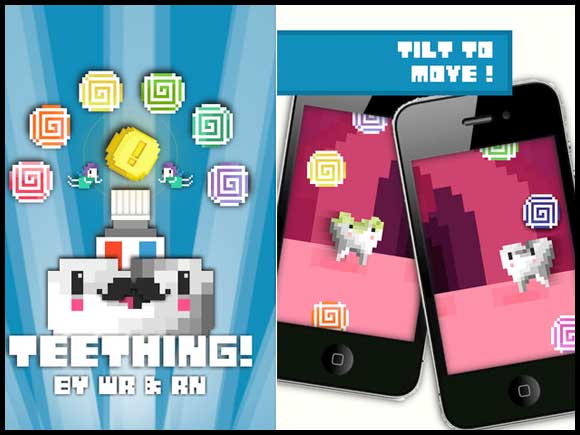 The premise of TEETHING is simple, how long can you keep your tooth healthy as endless amounts of sweets pour down from above? The fast and frantic gameplay is punctuated with falling health restoring toothpaste, as well as a variety of power-ups granted by a tooth fairy. You can also unlock silly and eccentric moustaches for your tooth, because why not? LOL
What William has included into the game as well is a dynamic music system (not often you get to see such dedication at work). So rather than static tracks the music in TEETHING will change to become more intense as you lose lives and near game over, as well as accenting the power ups to make them that much more exciting.
TEETHING is available right now on the iTunes App Store for just USD 0.99. Check it out over here: https://itunes.apple.com/us/app/teething/id537689173?mt=8
Powered by

Sidelines
Previous Post GeoDrop HD (iOS) Features Retro Graphics and Soundtrack By Chris Huelsbeck
Next Post MARVEL VS. CAPCOM ORIGINS Coming to Xbox Live Arcade and PSN