Defense Zone HD (iOS) Review: Addictive, Intense Tower Defense Action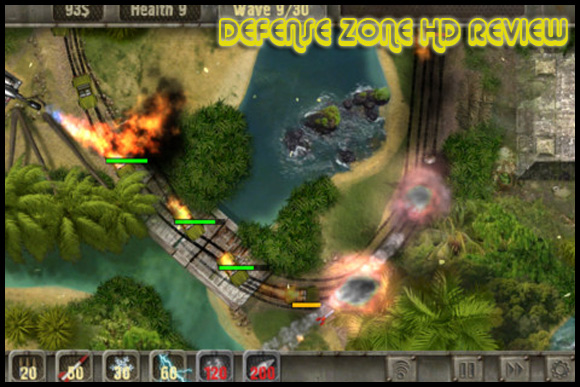 I love Defense zone HD. There, I said it. That would be the second tower defense game that I've reviewed in a span of a week and I had an easier time playing it compared to Defender Chronicles II. Nevertheless, the gameplay in Defense zone HD was nothing short of intense. I actually played the game when I was stuck in a queue for an hour to grab my marathon race kit.
The game's premise is pretty fun. Here you are zapping what seems to be World War II era jeeps, trucks, infantry and some modern looking fighter jets with Gatling gun turrets, rocket turrets, flamethrower turrets and many more. Every level seems to unlock a new turrret type and not only that, you get to upgrade them in game with credits earned from killing enemy units.
According to the developer, there's no one ultimate super weapon, and instead you'll need to rely on a mix of turret types for success. I can attest to this and living up to the "zone" word in its title, players can only place turrets in certain zones as the rest of the terrain can present obstacles.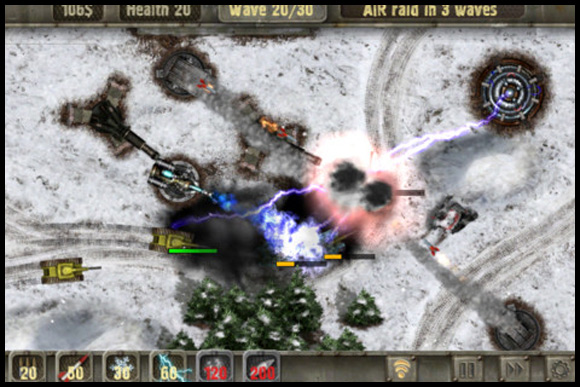 Here's a tip, at the start of each level, it would be good if you were to pay heed to the direction markers in which the enemies will be heading. The markers will disappear just before the creeps head in. A combination of beautifully rendered graphics and pretty balanced (not to mention intense) gameplay has led us to rate Defense zone HD at a 4.5 out of 5! HIGHLY RECOMMENDED.
The game is available in two flavours, the lite version is available here: https://itunes.apple.com/us/app/defense-zone-hd-lite/id493859816?mt=8 while the paid version (which happens to be the subject of this review) is available for 99 cent: https://itunes.apple.com/us/app/defense-zone-hd/id493859729?mt=8.
A review code was provided to Nineoverten.com for the purpose of this review.
Powered by

Sidelines
Previous Post Disney Releases Two "Brave" Apps for iOS Devices
Next Post Splash – The Straw Hat Adventure Coming Soon For iOS Devices