This Week in Comics: Batman #10, Batman & Robin #10, Green Lantern #10 & Uncanny X-Force #26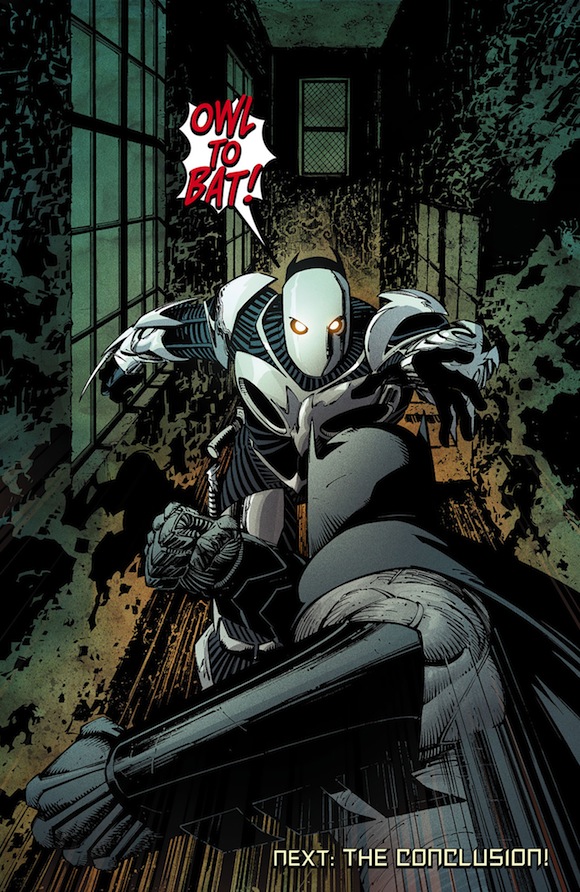 "Holy-crazy-hoot-of-a-brother-you've-got-there-Batman!". I must say DC's the New 52 has done Batman a great service. The Night of the Owls has just concluded and in Batman #10, a pissed off Batman goes off hunting the Court of the Owls, and comes face to face with….his BROTHER! Yup, the companion story in the same book fleshes out the history behind this Lincoln March fella and as a whole, Batman #10 deserves multiple reads over and over again.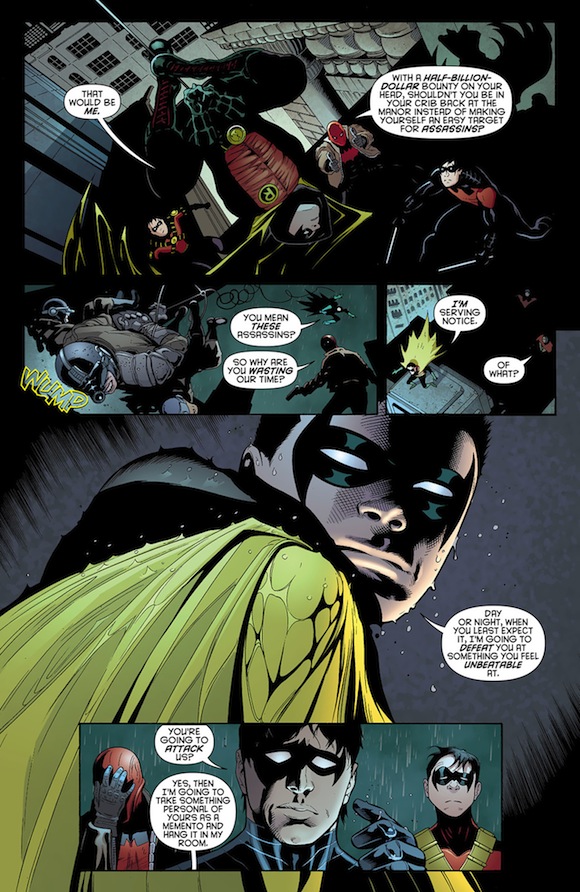 Batman and Robin #10 asks the question: "Who is the best Robin of them all?" as Damian Wayne's smart mouth (and oversized ego) instigates the three other former Robins (Tim Drake, Jason Todd and Dick Grayson) as he wants to claim the title of being the best Robin. And just who is Terminus, new villain we see rejuvenated in the last panel?
Green Lantern #10 sees Hal Jordan and Sinestro's partnership starting to gel pretty well as they strive to get the Indigo tribe back under the influence. This issue also sees the return of everyone's favourite necrophiliac, Black Hand as he gets out of the indigo ring's influence (by accidentally killing himself) and getting resurrected by what else…a Black Ring!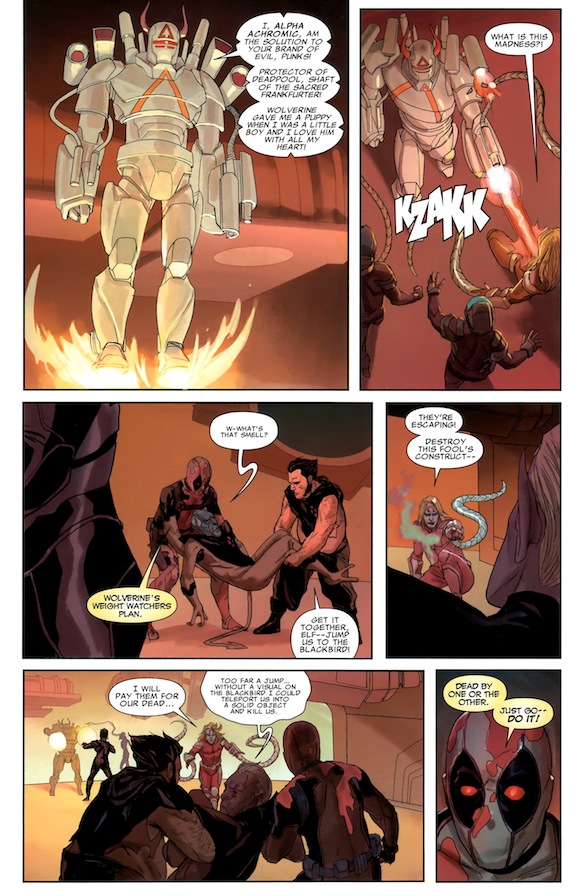 On the Marvel front, Uncanny X-Force continues to rock with issue #26 (Final Execution Chapter 2). Every member of this screwed-up mutant kill square are under attack. Wolverine and AOA Nightcrawler were getting attacked while trying to rescue Deadpool, and guess who ends up saving the day? The guy that talks to the panel…alot. Fantomex and Psylocke are both lured into their respective traps as the Brotherhood of Evil Mutants aim to out X-Force to the general public.
Powered by

Sidelines
Previous Post Exodus Wars: Fractured Empire Developers Issue "Call to Arms" on Indiegogo
Next Post Defender Chronicles II (iOS) Review: Intense Tower Defense Experience