Mad Acorn (iOS) Combines Rhythm and Action In All New Original Platformer
South Korean mobile developer APD Inc, in a bid to bring innovation to the mobile market by mixing technology and street culture has released their first iOS title, Mad Acorn. According to them, it's a game that successfully blends both action and rhythm together, with game's background music and sound effect perfectly in sync to increase the players' excitement.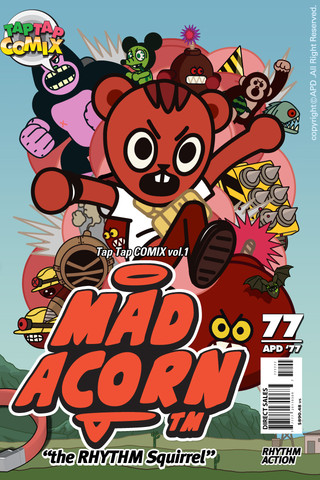 The game is created as a live-action comic book. A total of 4 stories, with 4 stages per story (a total of 16 stages) are available from the beginning. Another extra story is coming soon and will be distributed as a free update in the upcoming weeks. Each story has its very own setting and cartoon.
The first cartoon of each story introduces how Mad Acorn (a squirrel) got into the mess. Each story has distinctive themes and music, for example, the first story called "Burning Bridge" is mostly Euro-pop music while the second case named "Boogie Train" is mostly disco music.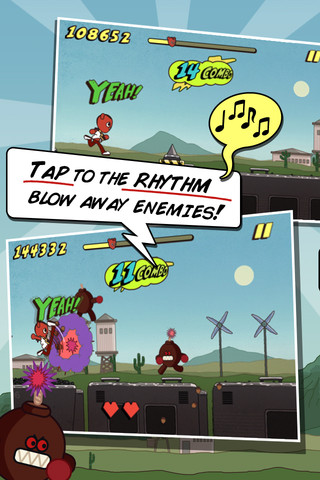 What makes this game even more compelling is the addictive gameplay. Developers worked hard on the sound effects as well to make a user feel immersed into the action. 16 original songs are excellent to play, but also to listen. While playing, users can collect 29 achievements to display in the Trophy Room. Furthermore, they can easily share their experience on Facebook.
"Games that have been released recently lack innovation because developers and publishers are trying to avoid risks. We decided to release a new title that would be fun and interesting to play, but also bring something new to the gaming experience. Mad Acorn is a great mix of fun, music and addictive gameplay. You can literally play to the beat which is completely different." commented Hyoungsoo Kim, CSO of APD Inc.
Mad Acorn is available on the iTunes App Store for 99 cents: https://itunes.apple.com/us/app/mad-acorn/id516855471?mt=8
Powered by

Sidelines
Previous Post PlayWay Releases American Lowriders For The PC
Next Post Disney's Where's My Perry (iOS & Android) Announced