GAMEVIL Launches Text-Based RPG Fantasy War (iOS)
Leading mobile games developer and publisher, GAMEVIL® released their newest game Fantasy War to App Store today. Fantasy War is developed by GAMEZEN and published by GAMEVIL in cooperation with KOCCA. Fantasy War falls in line with the competitive list of games GAMEVIL has scheduled to be released this year. Fantasy War enables users to strengthen their race- Elf, Human or Orc tribes and battle other users through an online network while accomplishing quests.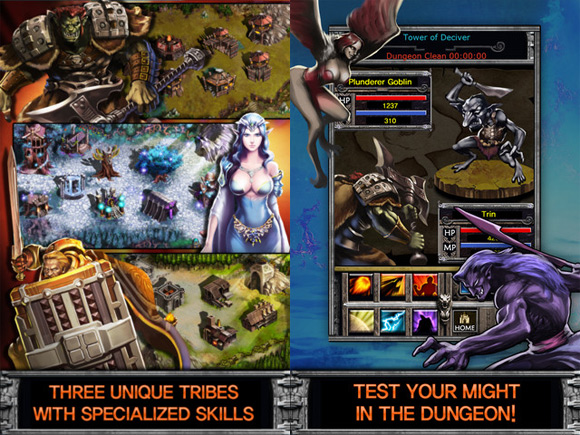 In Fantasy War, users choose a race amidst the chaos of war. By performing tasks and completing quests, players are able to level up and thus allocate their stat points to focus their growth in various skill sets such as Health, Energy, Spirit, Attack and Defense.
Players acquire troops and units to strengthen their army as they foster their gold mines and lumber to create currency to sustain their army. In the meantime, other players can attack players as there is no time limit but energy points are used when attacking. Fantasy War possesses multiple layers of gameplay that will keep users entertained for hours.
"We are eager to release another published title to the App Store," stated Kyu Lee VP and Head of GAMEVIL USA, INC. "By branching out to developers of different backgrounds, I believe GAMEVIL has the ability to step forward as a global developer and redefine mobile gaming."
Fantasy War is now available for FREE on App Store for iPhone, iPad and iPod Touch at https://itunes.apple.com/app/fantasy-war/id511020963?ls=1&mt=8
Powered by

Sidelines
Previous Post Spherie (iOS) Challenges Players With Augmented Reality Pac-Man
Next Post (Sponsored Video) Introducing Samsung GALAXY S III : A Day in the Life