Wave Rave (iPhone) Game Review: A Physics-Based Game With A Difference
Joseph Fourier, the guy who is discovered the greenhouse effect, is also the inspiration for the game in today's review. Titled Wave Rave and released for iOS devices, the game takes inspiration from Fourier's earlier work particularly the Fourier Transform.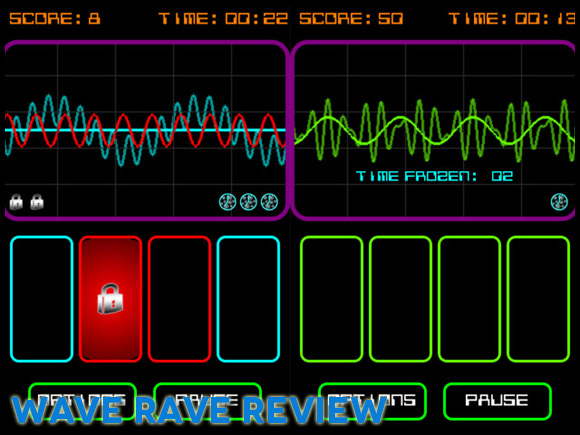 As such the game deals with wave forms and as a puzzle game, it challenges players to match waveforms in an increasingly challenging series by reconstructing them from their component waves by sliding up and down, and locking them into place while at the same time racing against the clock.
The game makes for some really frantic and crazy gameplay moments. There are times where I just got about the waveform right only to have the timer go down to zero. Budding physicist and those who are up for something different than the normal match-3 or Fruit Ninja or Angry Birds type of game should look to Wave Rave for a fix.
Wave Rave comes with online leaderboards thanks to its Game Center integration. Nine Over Ten 9/10 rates this Smappsoft title at a 4.5 out of 5. Definitely worth checking out. The game is available on the iTunes App Store for USD 0.99: https://itunes.apple.com/us/app/wave-rave/id515844911?mt=8.
A review code was provided to Nineoverten.com for the purpose of this review.
Powered by

Sidelines
Previous Post The Touch Tactics Team Want You In Their Kickstarter Project
Next Post Iron Man Mode's Gaming Marathon For Child's Play Charity